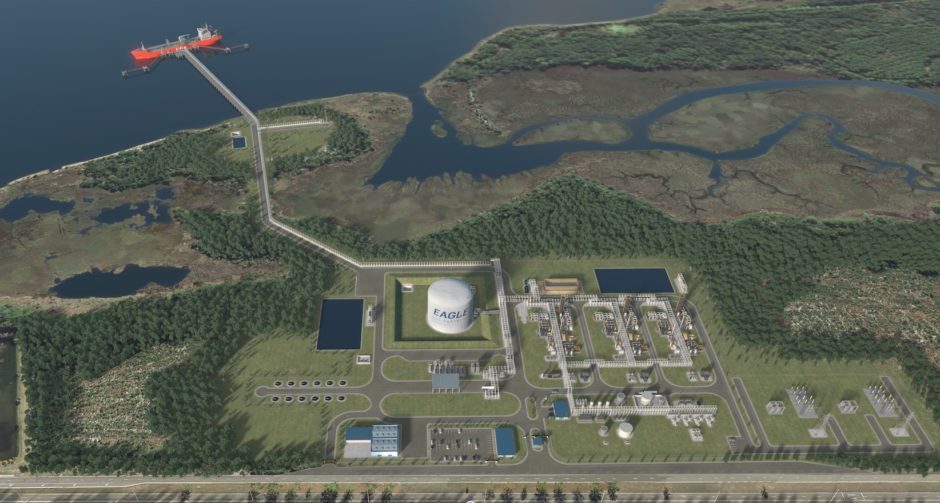 The Federal Energy Regulatory Committee (FERC) has conditionally approved a small-scale liquefaction project in Jacksonville, Florida.
The committee met on September 19 and voted to authorise the Eagle LNG plan. This gives the project approval to site, construct and operate a facility on the St Johns River, in Jacksonville. Eagle LNG will have three trains, with a total capacity of 132 million cubic feet per day – around 1 million tonnes per year of production. Costs have been put at $500 million.
Gas will be supplied from the Peoples Gas System. After liquefaction, it will be transferred to LNG carriers for transportation to Caribbean ports. In addition to some marine bunkering, the project may also provide fuel for vehicles in Florida.
Construction was due to begin in the second half of this year, with start-up and commissioning in 2021.
FERC's approval was welcomed by Florida Senator Marco Rubio. "Today's approval of this important LNG project at JAXPORT is great news for North Florida and our state's growing trade relationships around the world," Rubio said. "It's also another step towards weaning our Caribbean neighbours off of more expensive and environmentally damaging fuel oil for electricity generation."
The senator is backing legislation to speed up the approval process for small-scale LNG projects. "Our outdated energy export laws are contributing to an ongoing reliance on Venezuelan oil in the region when we should instead be promoting Florida-produced LNG. I introduced the Small Scale LNG Access Act to correct this situation, and it's time for Congress to pass this bill."
The act is intended to codify rules from the US Department of Energy (DoE) in 2018, with the intention of providing long-term stability for investors.
Rubio is backing the Small Scale LNG Access Act with two senators from Louisiana, Bill Cassidy and John Kennedy. The legislation would apply to projects for up to 51.1 billion cubic feet per year, or 140 mmcf per day.
Eagle LNG has been approved to export up to 48.8 bcf per year from the DoE to Free Trade Agreement (FTA) states. The project is seeking approval to export LNG to non-FTA states.
FERC issued a draft environmental impact study (EIS) in November 2018 and a final EIS was issued in April 2019.
Recommended for you

Giant CCS plan in East Timor could help secure finance for Sunrise LNG