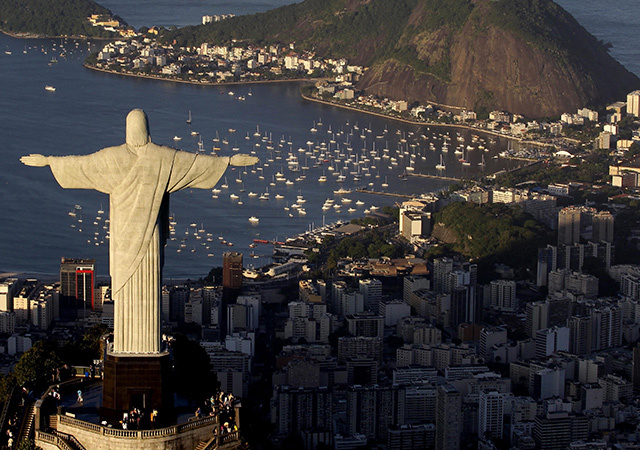 Avenir has set out a planned entry into a second country, Brazil, under a small-scale LNG delivery scheme with Golar Power.
Avenir announced the plan, saying its second 7,500 cubic metre LNG carrier (LNGC) would delivery LNG to various ports in the country, in addition to offering ship-to-ship bunkering.
"This is another step in our strategy where we are working closely with a shareholder in leveraging its FSRU platform to develop small-scale LNG distribution and bunkering in key developing markets," said the company's CEO Andrew Pickering. The company announced a first time charter for a vessel in Malaysia with Petronas.
Golar Power's CEO Eduardo Antonello said accessing small-scale tonnage for LNG distribution in the country "underpins Golar Power's commitment to the fast-growing Brazilian LNG market – a pivotal part of Golar Power's strategy".
Golar Power is a joint venture of Golar LNG and Stonepeak Infrastructure Partners. In October, this venture was awarded a 25-year power purchase agreement (PPA) covering the construction of a 605 MW combined cycle thermal power plant in Barcarena, in the state of Pará.
In line with this PPA, Golar Power said it would speed up investments in an FSRU project in Barcarena, at the Port of Vila do Conde. This should begin operations by mid-2021, with a final investment decision (FID) expected in the first half of 2020.
Antonello commenting in October highlighted the environmental and social potential for shifting from the consumption of oil products to "cheaper LNG, allowing significant reduction of greenhouse gas emissions and creating unique technical and economic development opportunities for the local populations".
Golar Power is also working on another LNG-to-power plan in the country, with the 1.5 GW Porto de Sergipe plant expected to be complete in early 2020. This will use the Golar Nanook FSRU.
Investments in Brazil's LNG sector have become more attractive in recent times as a number of laws have been passed to encourage such work and as the market has been liberalised.
Recommended for you
X

EnQuest's Thistle platform to undergo repairs early next year