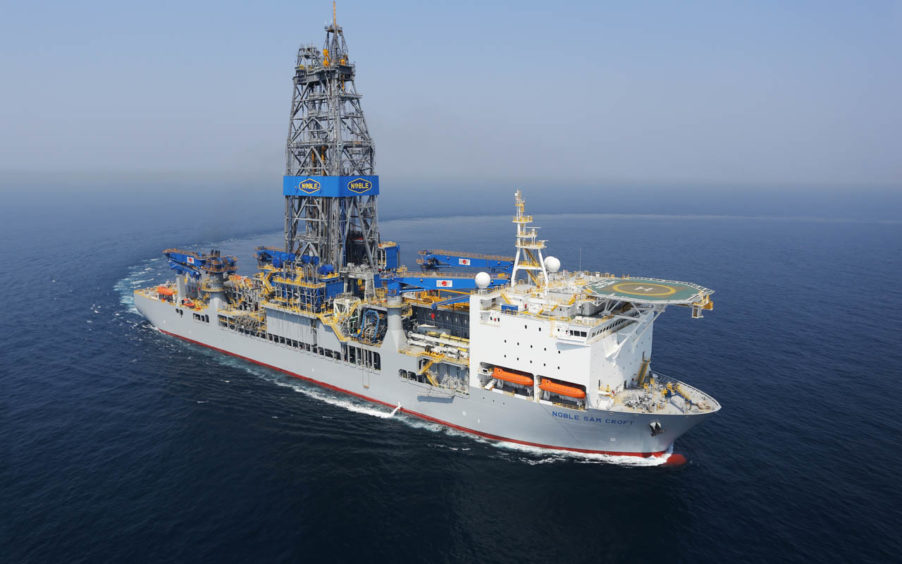 Apache and Total have announced a "significant oil discovery" off the South American nation of Suriname.
The Noble Sam Croft drillship was testing for hydrocarbons at the Maka Central-1 well and encountered "both oil and gas condensate" at multiple targets.
Apache said there is potential for "prolific oil wells" following preliminary data from Maka Central-1, which lies in Suriname's Block 58 (50-50 owned by Apache and Total).
The US operator said the first shallower interval encountered 164feet of hydrocarbon-bearing reservoir, followed by another deeper interval with 73 metres of oil-bearing reservoir.
Apache said a "working hydrocarbon system" has been proved in the first two play types with the suggestion of a "substantial resource".
At the latter interval there was "significantly over-pressured" oil-bearing reservoirs in its lower section so the decision to stop drilling was taken at 6,300 metres.
The Noble Sam Croft therefore did not reach its third target – the Turonian interval – but the pressures were described as a "positive sign" for future testing of that section.
Chief executive John Christmann said; "We are very pleased with results from Maka Central-1.
"The well proves a working hydrocarbon system in the first two play types within Block 58 and confirms our geologic model with oil and condensate in shallower zones and oil in deeper zones. Preliminary formation evaluation data indicates the potential for prolific oil wells.
"Additionally, the size of the stratigraphic feature, as defined by 3-D seismic imaging, suggests a substantial resource."
The Sam Croft is next due to move 12 miles southeast of Maka Central to the Sapakara West prospect to test for oil there.
Last month Total annoucned its entry into Suriname by farming-in 50% to Block 58 with Apache.
Mr Christmann said the region has potential well beyond Maka Central.
He added: "Block 58 comprises 1.4 million acres and offers significant potential beyond the discovery at Maka Central.
"We have identified at least seven distinct play types and more than 50 prospects within the thermally mature play fairway. In partnership with Total, we look forward to advancing both exploration and development of discoveries on the block."
Recommended for you

Apache parent APA generates $1bn from stock and asset sales