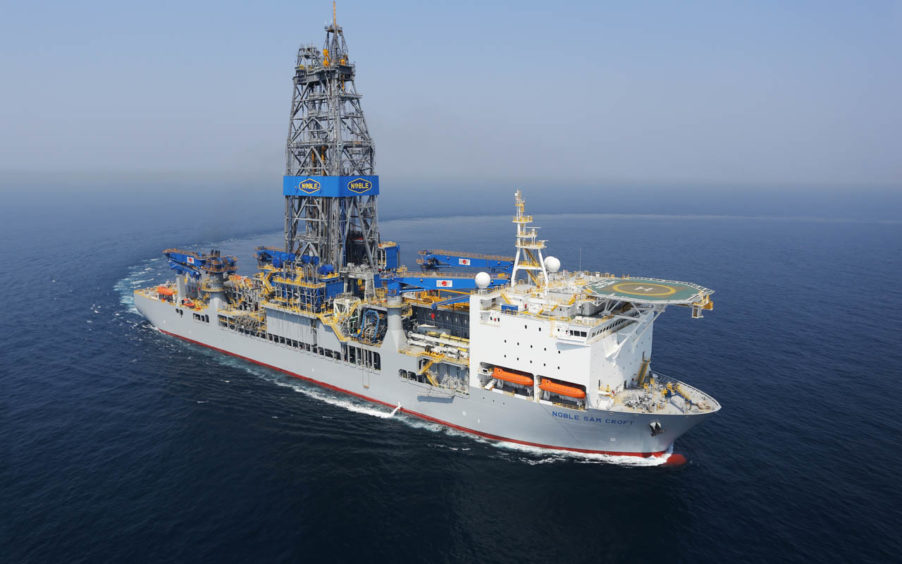 Total and Apache have made a second discovery offshore Suriname, at Block 58's Sapakara West-1 well.
The first discovery was announced in January at the Maka Central-1.
The new find was drilled in water depths of around 1,000 metres and found volatile oil and condensate. Apache said these had been found in multiple stacked, good quality reservoirs in the Upper Cretaceous Campanian and Santonian formations.
The US company said 43 metres of net gas condensate and 30 metres of net oil pay had been found in the shallower Campanian, while 36 metres were found in the Santonian, with oil at 40-45 API.
This second find "further proves our geologic model and confirms a large hydrocarbon system in two play types on Block 58. Based on a conservative estimate of net pay across multiple fan systems, we have discovered another very substantial oil resource with the Sapakara West-1 well," said Apache's CEO and president John J. Christmann.
"Importantly, our data indicates that the Sapakara West-1 well encountered a distinct fan system that is separate from the Maka Central-1 discovery we announced in January this year."
Total also welcome the discovery. "The results are once again very encouraging and confirm our exploration strategy in this region," said Total's senior vice president of exploration Kevin McLachlan.
Apache drilled the well, as the operator. The two companies have 50% each. More tests will be carried out on the reservoirs to assess resources and productivity.
The well was drilled by the Noble Sam Croft. It reached a total depth of around 6,300 metres.
The next well will be the Kwaskwasi prospect with a fourth exploration well on the Keskesi prospect. Once the fourth well has been drilled, Total will become the operator of the block.
Kwaskwasi lies between the first two discoveries, while Keskesi lies to the east. Apache said it has identified at least seven distinct play types and more than 50 prospects.
Recommended for you

Eni scores gas god off Cyprus