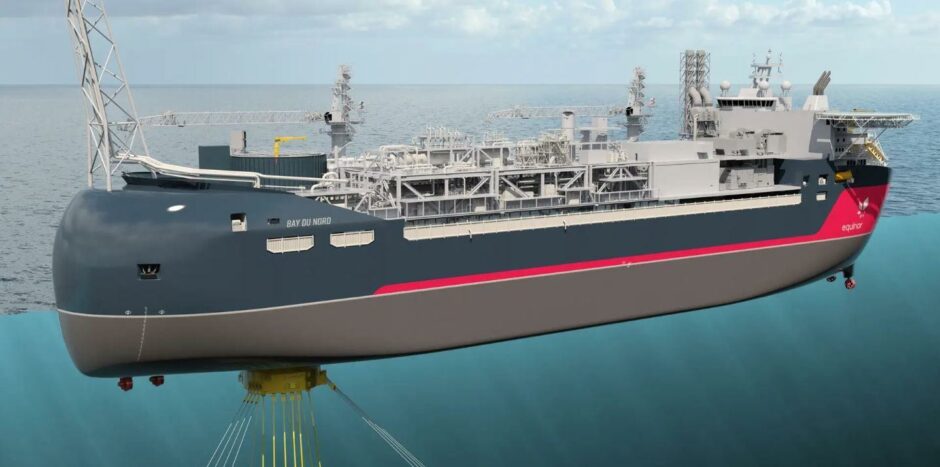 Canada has energy resources of a scale that its neighbour next door covets and guzzles with abandon. There is a great deal of mutual cross-border dependence but it wasn't always that way.
According to the Journal of American History: "The history of the integrated North America crude market is dominated by two self-reinforcing narratives: one of anonymity and one of ambivalence.
"For much of the twentieth century, informal ties and ad hoc policies rather than formal trade agreements guided Canadian petroleum development, providing cheap and reliable supplies for consumers."
And its pretty much still that way. Despite the Canada–United States Free Trade Agreement in 1988, that sense of ambivalence prevails.
And in the current geopolitical climate, Big Oil (and let's not forget Gas) is both hated and adored.
Hated because of its central role as the number one climate change pariah.
Adored as an alternative source of natural gas especially because of the Russian invasion of Ukraine and the attendant threat that Moscow might cut off gas supplies to Europe, especially to members of the EU because of their anti-Moscow stance.
On March 24, in Paris, Canadian Natural Resources Minister Jonathan Wilkinson said that the world's fourth largest oil producer currently has the capacity to increase oil & gas exports by up to 300,000 barrels per day (bpd) by the end of this year to help improve global energy security.
Wilkinson said too that Canada is also looking at ways it may be able to displace Russian gas with liquified natural gas (LNG) from its resources after requests for help from Europe. And, by the way, the story is much the same from the US.
Currently, Canada does not export any LNG, but a Shell-led consortium is building a large facility on the west coast at Kitimat, which was started in 2018 and is due for completion around 2025.
Over the last decade, 18 LNG export facilities have been proposed for Canada but an expected building boom on the Pacific Coast in the mid-2010s simply did not happen due to global oversupply driving down natural gas prices. Nova Scotia has been cited as a possible location for two projects.
Any LNG scheme would need to be ultra-low emission and able to handle hydrogen in the future as Europe weans itself off fossil fuels.
Meanwhile, the biggest customer for Canada's largely onshore-based oil & gas industry is the hungry elephant next door, which guzzles at least 4million barrels of Canadian output daily, with some exported elsewhere.
Offshore production only sccounts for around 5% of Canadian upstream oil & gas. Its beating heart is unquestionably Alberta were the industry faces a quarter of a trillion dollars clean-up bill should Canada actually gets serious about tackling climate change.
Its provincial structure means that Canadian politics are complex, ergo by the same token, how the oil & gas industry is governed is challenging.
Few possess a really strong grip on the make-up of the industry, but one such person is Gordon McIntosh, a former director of economic development at Aberdeen City Council and who also served a two-year term as Deputy Minister with the Department of Natural Resources, Nova Scotia starting at the end of 2016.
"The provincial governments have far more control than you might think," says McIntosh.
"While they worked together to create a Canadian oil strategy some years ago, the federal government (Ottowa) wanted to play into it. But the provincial government's weren't necessarily playing the game (that Ottowa really wanted).
"There are all sorts of stresses and strains in Canada around indigenous peoples and their rights, around the fact that this is a vast country with huge mineral resources; the fact that 90% of the population is within 100 miles of the Canada-US border, which means there are huge tracts of Canada where no-one lives; and, accordingly, no nationwide electricity network for example. One result of this state of affairs is that most mines rely on diesel to generate the power needed for mineral ores extraction."
Turning the spyglass offshore and despite the small percentage contribution to Canadian production, McIntosh says there is enormous  oil & gas potential off the eastern seaboard … the way from where Nova Scotia borders the US to the northernmost point of Newfoundland & Labrador.
"This is a huge stretch … equivalent of New York to Florida … and there's prospectivity everywhere.
"But these are very difficult waters with ice and icebergs to contend with. Nonetheless, thanks to really good work by the Government of Newfoundland & Labrador, and the companies that conducted the seismic, there has been a lot of interest.
"As a result, significant acreage was leased out during the time I was based in St John's. Companies are sitting on potentially world-class resources."
Exxon and Suncor remain the lead players; plus Husky which was merged with Cenovus, the deal closing in January last year, also hanging in.
"It's really good to see Equinor stick with it too after successful exploration starting around 2013," adds McIntosh.
"What impressed me about Equinor … I negotiated the deal with the company regarding the local content aspect of its Bay du Nord project now under way …  was its intention to make this a really low carbon per barrel development."
It was on April 6 that Ottowa gave its consent to the $12billion development. However, Environment Minister Steven Guilbeault laid out 137 conditions that Equinor must meet, including protecting fish habitat and migratory birds.
The 300 million-barrel Bay du Nord will be developed based on a floating production system and suites of subsea wells located in the same general vicinity as Newfoundland's other producing fields, around 310 miles north-east of St John's.
This is a cluster development that also involves Cenovus Energy (Bay du Nord itself) and BP, which holds stakes in the associated Cappahayden and Cambriol Central discoveries.
However, the timing of the approval could hardly have been worse, given COP26 in November and the United Nations report warning that we face climate disaster without severe emissions cuts.
In fact Bay du Nord has come to symbolise the tension between Canada's rather mixed-up climate goals and concerns about energy security. It has to achieve Net Zero emissions by 2050.
Bay du Nord does not fit with Premier Justin Trudeau's Liberal government which had earlier pledged to cut emissions 40-45%.
Nor too does the attitude of oilsands leading light Suncor or the banking community.
Let's start with what the banks did last year, though the news of their deeds did not surface until well into last month (April) and then only because of vigilance on the part of the Rainforest Action Group.
Economist and writer Adam Tooze tweeted:  "Canada's top banks more than doubled their financing of highly polluting tar sands oil to $16.8bn in 2021, despite signing up to the UN's net zero banking alliance on greenhouse gas emissions."
He had spotted an FT piece which stated that lenders including Royal Bank of Canada, Toronto-Dominion Bank and the Canadian Imperial Bank of Commerce increased their financing to the top 30 tar sands producers and six tar sands pipeline companies by almost $9bn in 2021, according to data and analysis put together by the activist group that produces an annual, detailed report of fossil fuel financing.
And yet all five Canadian banks, which also included Scotiabank and Bank of Montreal, committed last year to reaching Net Zero emissions by 2050 across their operations and portfolios when they joined the Net-Zero Banking Alliance, led by Mark Carney, former governor of the Bank of Canada and the Bank of England.
The jump in financing of tar sands, one of the world's most carbon-intensive sources of oil, comes as the banks face growing pressure from investors to step up the battle against climate change.
Worse, it turns out that the five Canadian banks collectively have 13 directors with current or past close links to tar sands companies or groups supportive of the sector, according to data from DeSmog.
There is an organisation called the  Oil Sands Pathways to Net Zero Alliance, which is a group of six Canadian oil and gas companies including Suncor. The alliance, which accounts for 90% of northern Alberta's oil sands production, is aiming for net-zero emissions by 2050 and planning a 32% cut by 2030.
Unfortunately, Canada has missed every emissions reduction goal it has set, with oil and gas pollution rising 19% between 2005 and 2019. Canada's new Emissions Reduction Plan seeks to slash oil & gas emissions by 42% from current levels by 2030.
Right now, however, the good folk of St John's, which really is the centre of Newfoundland & Labrador's offshore industry, are plain glad that Bay du Nord is going ahead.
It might be the last approval Ottowa ever gives for a development offshore Canada (there has never been one out west). But the very fact that Equinor leads the project should augur well as it has a great reputation as a low carbon energy innovator too.
I can see the Norwegians playing a pivotal role in N&L's own energy transition dream.
Recommended for you

Canada to reveal plan for emissions cap on oil and gas