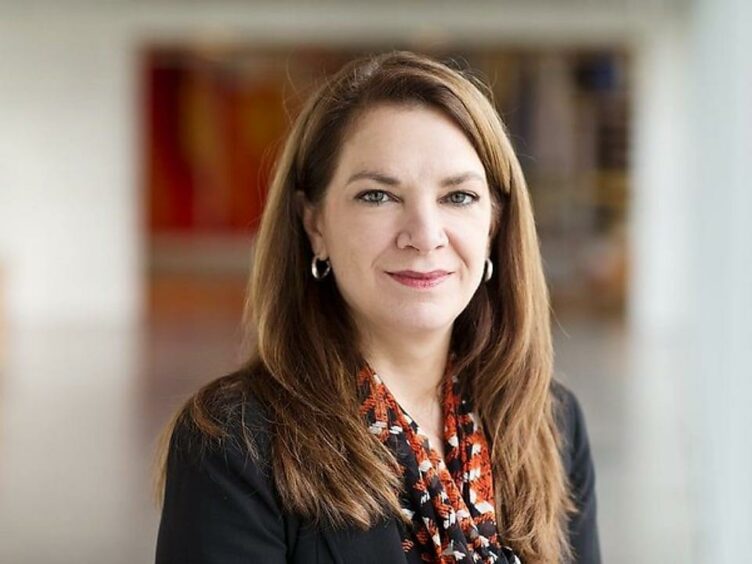 The president of Shell USA has hit out at gender bias she experienced during a hearing in Congress with male peers.
Gretchen Watkins took to social media saying the interactions revealed an "unconscious bias that all energy executives are male".
Ms Watkins was giving evidence to a subcommittee on fuel and gasoline prices in the US last month in the House of Representatives.
On a panel of six, where she was the only women, several times she was greeted as "Mr Watkins".
In a Linkedin post, Ms Watkins said: "Now, you may say it's an honest mistake – after all, most of the committee members were in the room, and the witnesses were joining by video. Others may say, well…who cares?
"But I care. I was the only woman on a six-person panel of my industry peers and I've worked hard to reach this point in my career. As the leader of Shell USA, I was proud to represent its more than 12,000 employees and the #energy we provide to Americans and the world. So, in those 'mister' moments, I felt frustrated."
She went on to say that she regretted not speaking up on the matter at the time, concerned that correcting a member of Congress could distract from the thrust of the meeting.
Ms Watkins said she thought about her daughters and female colleagues who have been called mister throughout their careers, "which can feel like a subtle suggestion that maybe you don't entirely belong here".
She was on the panel with peers from Chevron, ExxonMobil and BP, among others.
Ms Watkins added: "I should have said something because everyone deserves respect, and one of the ways we show respect is by correctly referring to someone in the way that acknowledges their gender.
"So, moving forward I am going to use my position and privilege to more purposefully stand up for those that cannot."
She concluded: "So…members of the committee, respectfully, it's Ms. Watkins."
The full hearing can be viewed above. The interactions Ms Watkins referred to can be seen with Congressman Paul Tonko of New York, and Congresswoman Angie Craig of Minnesota.
Ms Watkins' testimony can be read here.
Recommended for you

Shell boss appointed to head up gender diversity body