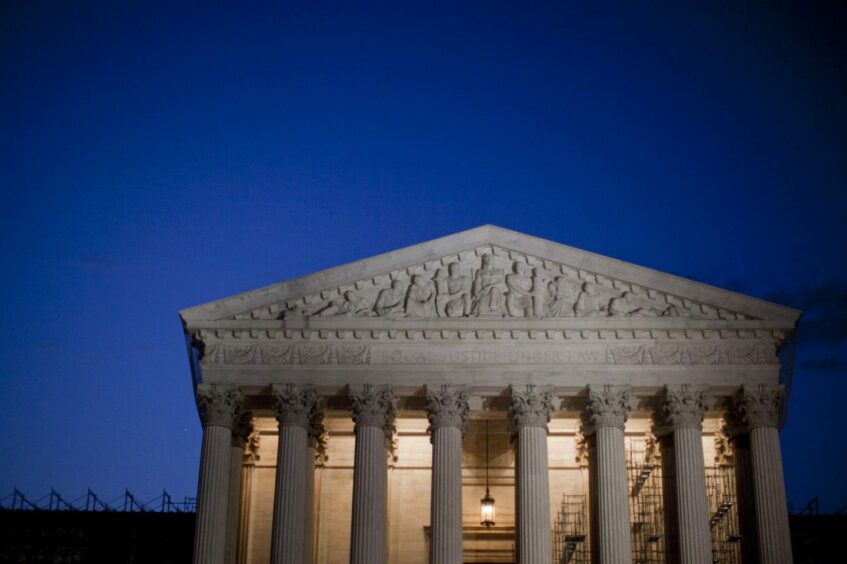 The US Supreme Court turned away oil-company appeals that sought a key procedural edge in about two dozen lawsuits blaming the industry for contributing to climate change.
The justices Monday refused to consider shifting the lawsuits into federal court, where corporate defendants often fare better. The companies say the suits are governed entirely by federal law, giving them the right to move them out of state court.
In the lead appeal, Exxon Mobil (NYSE: XOM) and Suncor Energy Inc. sought to transfer a suit by two Colorado counties and the city of Boulder. The lawsuit contends the oil companies should compensate taxpayers for the increased cost of maintaining roads and fighting forest fires.
At issue was a legal doctrine known as removal, which lets defendants in many cases shift the forum for lawsuits filed in state court. In the Colorado case, a Denver-based federal appeals court said Exxon and Suncor lacked grounds to remove the suit because Colorado state law governs the claims.
BP Plc (LON: BP), Chevron Corp., ConocoPhillips, Shell Plc (LON: SHEL) and Phillips 66 were among the other companies pressing appeals in cases filed by state and local governments around the country.
Justice Samuel Alito didn't take part in the cases. Although he gave no reasons, Alito or his wife owns stock in ConocoPhillips and Phillips 66, according to his most recent financial disclosure report.
Justice Brett Kavanaugh said he would have granted the Exxon case. The court as a whole made no comment, as is customary when it declines to hear an appeal.
The cases are Suncor v. Board of County Commissioners of Boulder County, 21-1550; BP v. Mayor and City Council of Baltimore, 22-361; Chevron v. San Mateo County, 22-495; Sunoco v. City and County of Honolulu, 22-523; Shell Oil Products v. Rhode Island, 22-524.
Recommended for you

Big Oil Bosses: What the CEOs made as their companies broke records