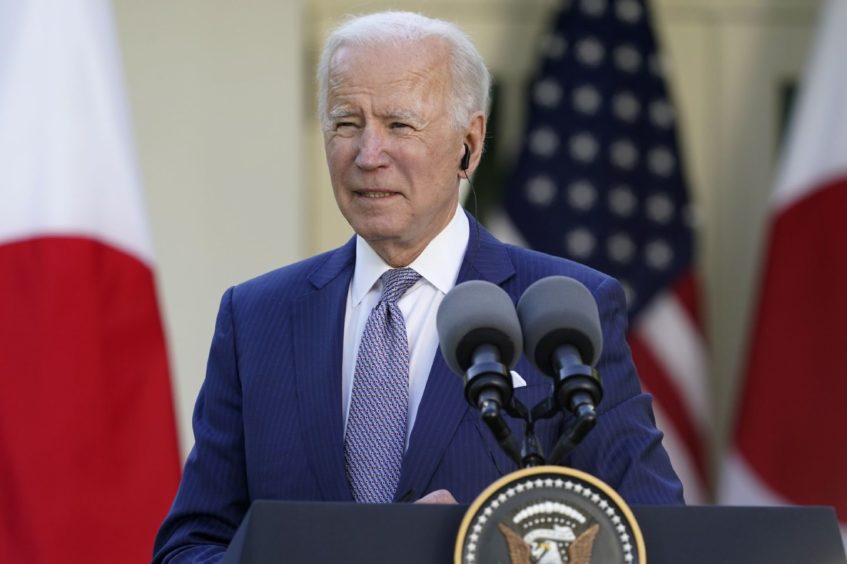 The Biden administration has formally rebuffed a bid by environmental activists to phase down oil and gas production on federal lands and waters, marking its latest nod to the endurance of fossil fuels in a warming world.
Laura Daniel-Davis, the principal deputy assistant secretary of land and mineral management at the Interior Department, said in a letter released Thursday that the agency couldn't dedicate its "limited resources" to establishing a phase down program, given "competing priorities," including implementing lease sales mandated by last year's sweeping climate law.
Daniel-Davis did not address the substance of the legal and scientific arguments advanced by more than 300 environmental, community and climate groups in their 85-page rulemaking petition last year, saying only that she appreciated "the thought and effort behind" their push. "This administration shares your concerns regarding the urgency of the climate crisis and is directing its limited resources in an effort to address them," she said.
The move drew a swift condemnation from activists who cited mounting evidence the world must stop developing new oil and gas fields to avert the most catastrophic consequences of global warming and reach net-zero emissions by 2050.
"To claim that the Biden administration doesn't have the resources to take real climate action on federal fossil fuels is vacuous and beyond hypocritical," said Taylor McKinnon of the Center for Biological Diversity. "This is the definition of lip service. The administration acknowledges the urgency to address climate change and meanwhile avoids every opportunity to take meaningful action on the fossil fuels under its control."
The decision follows administration approvals of the ConocoPhillips's Willow oil development in Alaska and LNG exports from Alaska, as well as its support for provisions in the debt-ceiling deal that accelerate construction of Equitrans Midstream Corp.'s Mountain Valley gas pipeline.
On the campaign trail, President Joe Biden vowed to block new oil and gas permitting on public lands and waters, and said he would "not only end the federal leasing programs," but also "wind down existing federal oil and gas production."  The activists' petition asked Interior to manage a steady decline in that production, ultimately reducing output by 98% as of 2035.
Recommended for you

Biden to cancel Arctic oil drilling rights sold by Trump