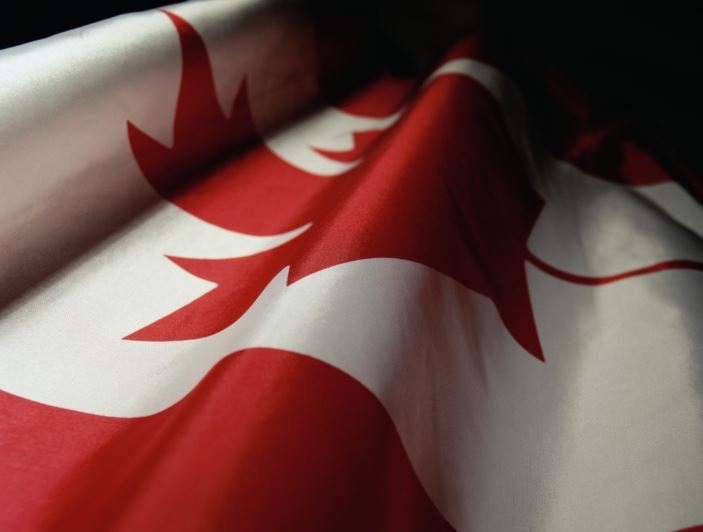 Canada revealed new rules to ban some fossil fuel subsidies, targeting those that unfairly advantage oil and gas, solely support sector activities or endorse consumption of fuels that worsen climate change.
Environment Minister Steven Guilbeault billed the move as the first fulfillment among Group of 20 nations of a 14-year-old old climate promise. "This is a fundamental shift from what we've done in this country for decades," he told a news conference on Monday.
G-20 leaders pledged in 2009 to "rationalize and phase out over the medium term inefficient fossil fuel subsidies." However, they didn't define which public supports would fall into that category or set a deadline for the ban.
In 2016, Canada, the US and Mexico promised to complete the phaseout by 2025. Prime Minister Justin Trudeau's government since accelerated the timeline to 2023, and on Monday revealed how it would define a banned fossil fuel subsidy.
A worker walks through a direct air carbon capture research facility in Squamish, British Columbia this year. Photographer: James MacDonald/Bloomberg
Under the framework, a measure is deemed a "fossil fuel subsidy" if it meets two criteria. First, it must disproportionately benefit the fossil fuel sector, solely support fossil fuel activities or support fossil fuel consumption. Second, it must meet the World Trade Organization definition of a subsidy, which is a financial contribution by a government or a form of income or price support that benefits the recipient.
The government said all subsidies that meet those criteria will be banned. But it gave numerous exemptions, including for subsidies that enable significant net emissions reductions in Canada or internationally, as well as those that support clean energy, clean technology or renewable energy. It also exempted those that provide essential energy to remote communities, provide short-term support in an emergency and support Indigenous economic participation in fossil fuel activities.
Finally, it exempted subsidies that support abated production processes or projects that have a credible plan to achieve net-zero emissions for 2030. Guilbeault has said previously that federal funding for carbon capture technology will be exempted.
Canada will submit its framework for peer review by other nations in the G-20. It expects that process will be completed in 2024.
The government said all nine existing tax measures that fall within the criteria already been phased out or restructured, including changes to the tax treatment of expenses associated with oil and gas drilling and development, which used to be immediately deductible and are now gradually deducted over time, as well as the ending of flow-through shares for oil, gas and coal.
The framework will also be applied to 129 non-tax measures. As well, the government established guidelines that it said will act as a screen to all future federal government transfers, expenditures and government research that benefit the fossil fuel sector or support fossil fuel consumption.
Canada didn't supply a dollar amount associated with the subsidies it intends to axe, saying the peer-review process will determine the amount associated with existing non-tax measures and it is difficult to calculate the impact on future spending.
Since the framework targets subsidies that disproportionately benefit fossil fuels, it didn't eliminate exploration and development expense deductions generally available to natural-resource projects. Environmental groups decried the government's decision to allow oil and gas producers to continue to access those tax breaks.
The new rules also don't apply to public financing through Export Development Canada and other Crown corporations. "This is alarming given that Canada is one of the largest providers of fossil fuel financing in the G-20," said Julia Levin, associate director of national climate for Environmental Defense.
New Democratic Party lawmaker Laurel Collins, whose party pushed for an end to fossil-fuel subsidies as part of its deal to prop up Trudeau's Liberals, said her caucus had to "fight like hell" to get the government to this point and yet the announcement still "doesn't meet the urgency of the moment."
Canada has the world's third-largest nationally proven crude reserves, and oil and gas represent as much as 7% of the country's gross domestic product and a fifth of its goods exports. The country gave as much as C$20 billion ($15.2 billion) in support last year to the oil and gas sector, according to the International Institute for Sustainable Development, which said subsidies accounted for a significant portion of that total.
Recommended for you

Canada to reveal plan for emissions cap on oil and gas