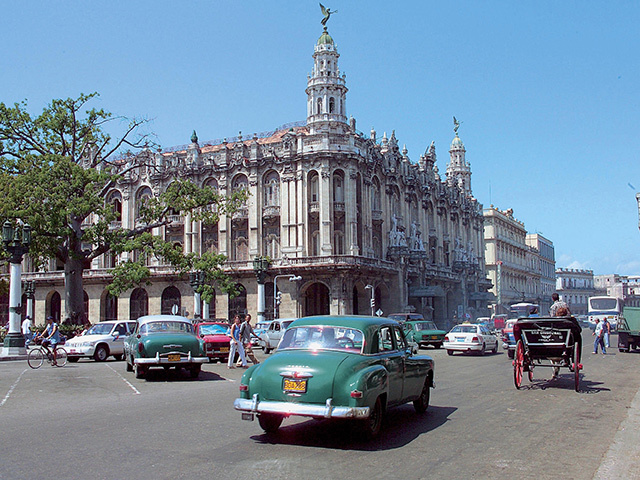 Cuba plans to drill exploratory deepwater wells in the Gulf of Mexico by the end of 2016 or beginning of 2017 despite current low oil prices, officials from the state oil monopoly said.
Cuba-Petroleo (Cupet) will drill exploratory wells as deep as 7,000 meters (223,000 ft) in waters of up to 3,000 meters in production sharing contracts with Venezuelan state oil company PDVSA and Angola's Sonangol.
"We will initiate a drilling campaign at the end of 2016 or the start of 2017," Osvaldo Lopez, Cupet's head of exploration said.
"The essential goal of the new drilling campaign is at least two deep wells. There could be three. If there is a discovery there certainly will be more than two," Lopez said on a tour of oil wells with international industry representatives.
Experts believe billions of barrels worth of oil lie beneath the waters off Cuba's northwest coast, but a host of companies that have drilled over the years have come up dry.
Exploration has long been impeded by the US trade embargo and is further complicated at times of low oil prices such as the present.
Crude oil prices have fallen in half over more than a year and the most recent forecasts project them going lower in 2016.
"We are working with several companies interested in studying the possibilities, but the price of oil makes these processes drag out a bit longer since companies cut their budgets," said Cupet deputy director Roberto Suarez.
Cupet will also decide among several offers for seismic testing from companies such as France's CGG SA and Norway's Spectrum ASA in the next four to five months, Suarez said.
The potential of Cuba's oil industry has long been a subject of fascination as a possible source of funding for its socialist revolution, especially after the collapse of the Soviet bloc.
Venezuela has since become a benefactor, and interest has been raised anew since the past year's diplomatic opening with the United States has raised the possibility of US exploration.
For now, the US economic embargo remains in place but under a relaxation of sanctions that took effect in July more rigs could become available to Cuba. Cuba can now use products made with 25% US components, up from 10% previously.
Only one known deepwater rig in the world met the 10% threshold, and Cuban officials said they knew of at least one that met the 25% standard.
As for exploration and production, Cupet does not currently have any proposals from US oil companies, Suarez said.
"This kind of company is very sensitive to legal matters, so they are going to take it step by step," he said. "There's not going to be an avalanche."
Cuba receives much of its oil from socialist ally Venezuela, which continues to supply approximately 100,000 barrels of oil to Cuba per day, Suarez said.
"Everything remains the same (with Venezuela) because those are state agreements, not through the company," Suarez said.