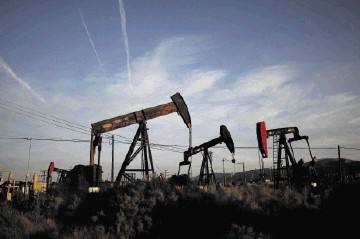 Empyrean Energy said it has entered into a conditional sale and purchase agreement with Carrier Energy Partners to dispose of its interest in the Sugarloaf development.
The deal is for an initial cash consideration of $61.5million and the company may also receive a contingent consideration of around $10million.
The transaction is expected to close in the first quarter of the year.
It means the company's portfolio will include a 58% working interest in the Eagle Oil Pool development project, a 10% interest in the Riverbend Project, and a 7.5% working interest in two
producing wells and less interests operated by ConocoPhillips in another part of Sugarloaf.
At the end of last year, the Empryean recorded a fall in interim revenue and pre-tax profits.
Empyrean chief executive, Tom Kelly, said:"This Transaction crystallises the value of the Sugarloaf AMI Project at a time when there are significant challenges facing the resources sector in
general and, specifically, when the additional financing required to support the company's continued participation in the development of the Asset in the current low oil price environment would incur either an unacceptable cost or unacceptable dilution when compared with the Transaction.
"In line with the board's stated strategy, the last year has seen the company, led by our partner, Marathon, continue to demonstrate the future upside potential of the Sugarloaf AMI Project and deliver significantly-increased reserves and resources."
Recommended for you

Serica Energy to buy fellow North Sea operator Tailwind in £367m deal