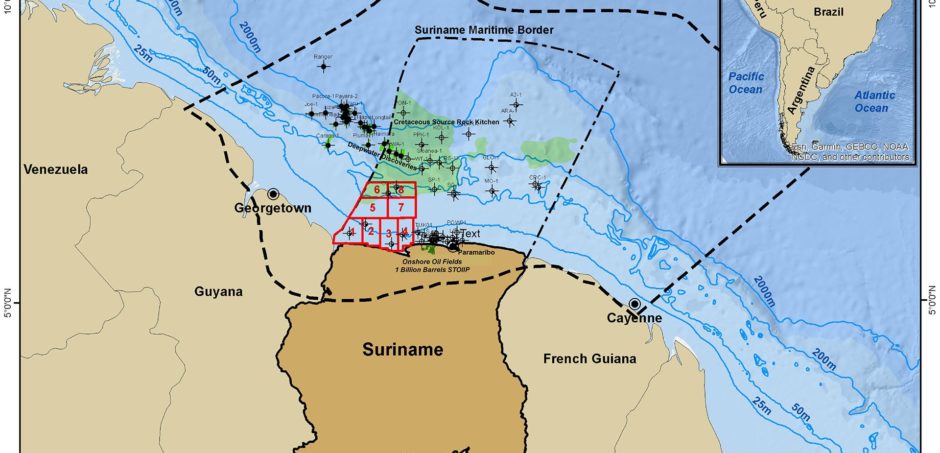 Suriname has named Chevron, TotalEnergies and Qatar Petroleum (QP) as submitting the best bids for blocks under the 2020-21 bid round.
Suriname's Staatsolie chose Chevron Exploration Suriname for Block 5.
A consortium of TotalEnergies and QP received the nod for Blocks 6 and 8.
Staatsolie and the successful bidders are now working to agree to production-sharing contracts (PSCs) on the blocks. It will provide an update once these PSCs have been awarded.
The company opened the shallow offshore bid round in November 2020. Bids were due by the end of April 2021.
It was offering eight new blocks in the unlicensed and under-explored shallow waters of Suriname's northwest.
Total and Apache have made discoveries in Block 58, to the north of the shallow-water blocks. The blocks offered are also northwest of onshore producing fields, which hold an estimated 1 billion barrels of oil.
Staatsolie said it had received 10 bids for three of the eight blocks.
APA and Total announced a number of discoveries on Block 58. It January, the Keskesi East-1 found oil and condensate in a number of targets. They two companies decided to halt operations early as pressure readings indicated that the well would exceed the design capability.
As such, they released the Noble Sam Croft drillship. Total became the operator of the block at the beginning of 2021.
Recommended for you

TotalEnergies to tender contracts for Glendronach with FID due imminently