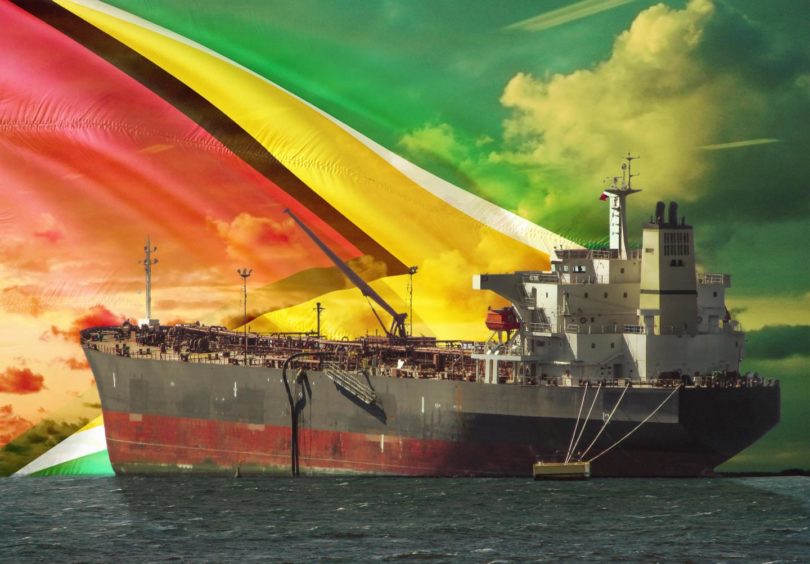 The Kawa-1 well has found 54 metres of hydrocarbon-bearing reservoirs offshore Guyana, on the Corentyne block.
CGX Energy (TSXV: OYL) announced the discovery on January 31. It is working on the block with Frontera Energy, its partner and major shareholder.
The company has also opted to exercise an option for a second well on the block.
CGX has been working on the Guyanese block for more than 20 years. This is its first oil discovery. The company's share price was up 27% in response to the find.
Frontera chairman, and CGX co-chairman, Gabriel de Alba said the initial results were "positive". The area is a "potentially transformational opportunity" for the companies' investments and interests
"Kawa-1 results add to the growing success story unfolding in offshore Guyana as the country emerges as a global oil and gas exploration hotspot," de Alba said.
The well found the 54 metres of reservoir in the Maastrichtian, Campanian and Santonian. CGX said this was in line with other discoveries made in Block 58, off Suriname, and in Stabroek, off Guyana. TotalEnergies is the operator of the first and ExxonMobil the operator of the second.
The Kawa-1 also found hydrocarbon-bearing sands in a deeper level, Coniacian or older, which may be targeted for future appraisal.
In the near term, the company will carry out electric wireline logging and fluid sampling. The company expects completion by the end of February.
CGX spudded the well in August 2021, using the Maersk Discoverer. It reached a total depth of 6,578 metres, in the northern part of the Corentyne block. It drilled the well in around 355 metres of water.
CGX did not provide a new cost estimate for the well. In December 2021, it increased its projected price tag to $115-125 million.
Next steps
The partners on the block will spud a second commitment well in the second half of this year. It will drill the Wei-1 exploration well in the northwestern part of the block.
The parties will again use the Maersk Discoverer semi-submersible.
This next well will target Campanian and Santonian stacked channels in the western fan complex.
CGX, in addition to working on offshore exploration, is also developing a deepwater port at Berbice, in Guyana.
The company carried out an equity fundraising in September. It has warned it may need to raise more cash to continue its operations. As a result of this raise, Frontera increased its stake in CGX to 79%.
Recommended for you

Exxon starts up third Guyana FPSO, on track to double production