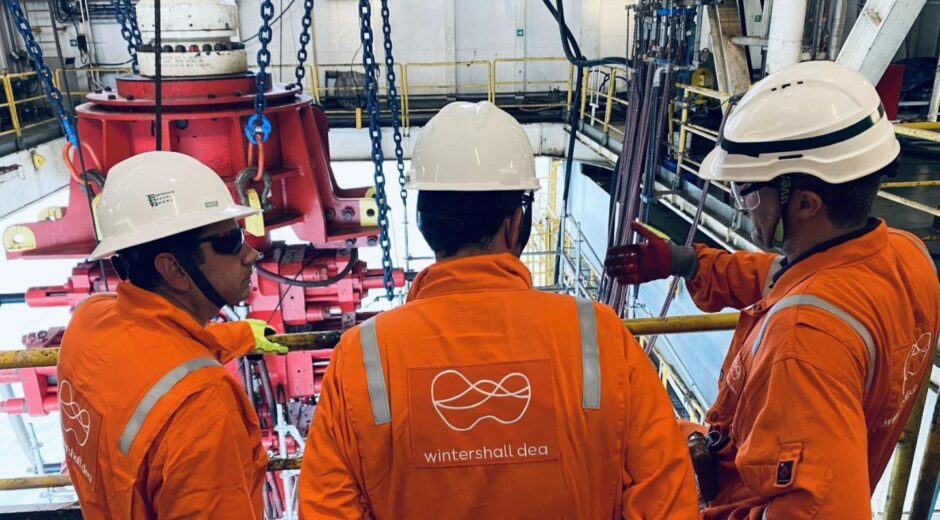 Wintershall Dea has highlighted three significant steps in Mexico, as the German company talks up the importance of diversification.
Wintershall reported the discovery of 200-300 million barrels of oil equivalent at the Kan discovery, offshore Mexico. The company, working with Harbour Energy and Sapura OMV, drilled the well in Block 30, in the Sureste Basin.
The find is a "great success", Wintershall CTO Hugo Dijkgraaf said. "It was one of the most contested blocks of Mexico's bid round 3.1 back in 2018."
The company has an "outstanding Mexican license portfolio", he continued. The Kan find is a "significant step to extending our footprint in Mexico contributing to the development of a potential new hub in the shallow waters of the Sureste Basin".
Wintershall operated the well in around 50 metres of water, around 25 km offshore. The Borr Ran rig reached a total depth of 3,317 metres, finding more than 170 metres of net pay sands in the Upper Miocene. The company also drilled a sidetrack.
The consortium on Block 30 will submit an appraisal plan for the find to Mexico's Comisión Nacional de Hidrocarburos (CNH) by the end of July.
The Borr Ran has moved on to a second prospect on Block 30. The Ix well is around 20 km northeast of Kan.
Wintershall has become increasingly active in Mexico in recent times. The company entered the country in 2017.
Last month, Wintershall bought a 37% stake in Mexico's offshore Hokchi block, which is producing around 27,000 boepd gross. Production should continue increasing, reaching 37,000 boepd this year.
Zama plans
At the heart of Wintershall's plans for Mexico, though, is its interest in the Zama field. The company has a 19.83% stake in Zama, while operator Pemex has 50.43%. Talos Energy has 17.35% and Harbour Energy 12.39%.
The partners submitted a unit development plan (UDP) for Zama in March. Once front-end engineering and design (FEED) studies have been completed, the group plan to take a final investment decision (FID) in 2024.
Zama holds gross estimated recoverable resources of 600-800mn boe. Wintershall said the field should reach peak production of 180,000 bpd of oil.
Speaking this morning at a media roundtable, Wintershall CEO Mario Mehren said the company was focused on two strategic priorities. "Diversification, through moderate growth for our E&P business. And decarbonisation, by building up our carbon management and hydrogen business."
Calling out Kan, Hokchi and Zama, Mehren said these were "important developments: for the projects, for Wintershall Dea, and for Mexico and the country's energy supply".
Wintershall exited Russia in January this year, taking a non-cash charge of 5.3 billion euros ($5.85bn). As a result of the move, it lost 276,000 boepd of production.
This year, the company expects to produce 325,000-350,000 boepd.