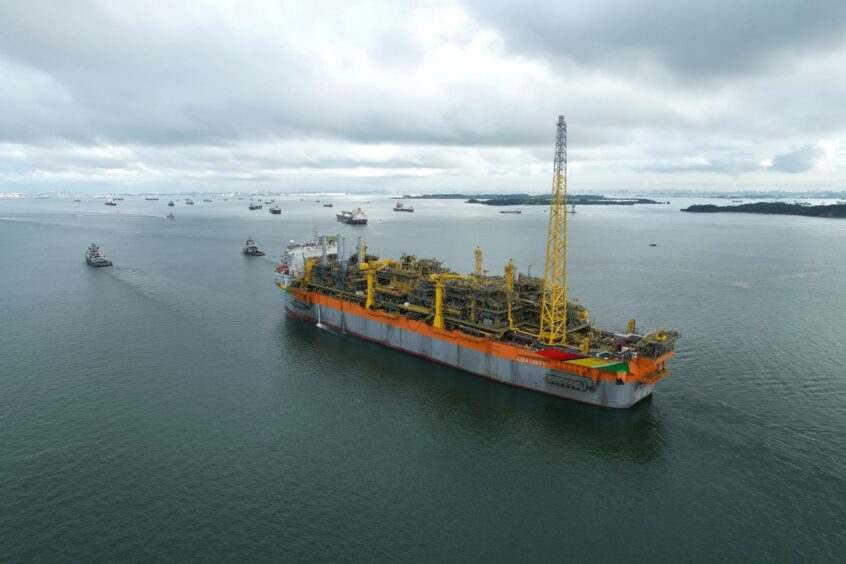 ExxonMobil has started up the 220,000 barrel per day Payara project offshore Guyana.
The move brings the Stabroek Block's production capacity to 620,000 bpd. The company plans to install three more FPSOs on the block by the end of 2027, reaching 1.2 million bpd.
Exxon has deployed the Prosperity FPSO on the field. It should reach peak capacity in the first half of 2027.
"Each new project supports economic development and access to resources that will benefit Guyanese communities while also helping to meet the world's energy demand," said Liam Mallon, president of ExxonMobil Upstream. "We're pleased to work in partnership with the Guyanese government to make reliable energy accessible and sustainable."
The FPSO arrived in the country in April 2023. It is moored in 1,920 metres of water and will produce from a more than 600 million barrel of oil resource base.
Next up
Work is under way on the fourth and fifth FPSOs, Yellowtail and Uaru. Each of these will produce 250,000 bpd.
Exxon is also working to secure approval for the sixth, Whiptail. The company is the operator of Stabroek and has a 45% stake. Hess Guyana has 30% and CNOOC Petroleum Guyana has 25%.
"We are proud to be a partner in the successful development of this world class oil resource for the benefit of the people of Guyana and all other stakeholders and congratulate ExxonMobil as operator for outstanding project execution," Hess CEO John Hess said.
"The world will need these low cost oil resources to meet future energy demand and help ensure an affordable, just and secure energy transition."
Exxon said the Prosperity and Liza Unity FPSOs had approval from ABS in recognition of its design and operations. The projects in Guyana are around 30% less greenhouse gas intensive than the average of Exxon's upstream portfolio.
The first phase on the Liza field started in December 2019 and the second in February 2022.
Recommended for you

UK warns of security situation in Guyana