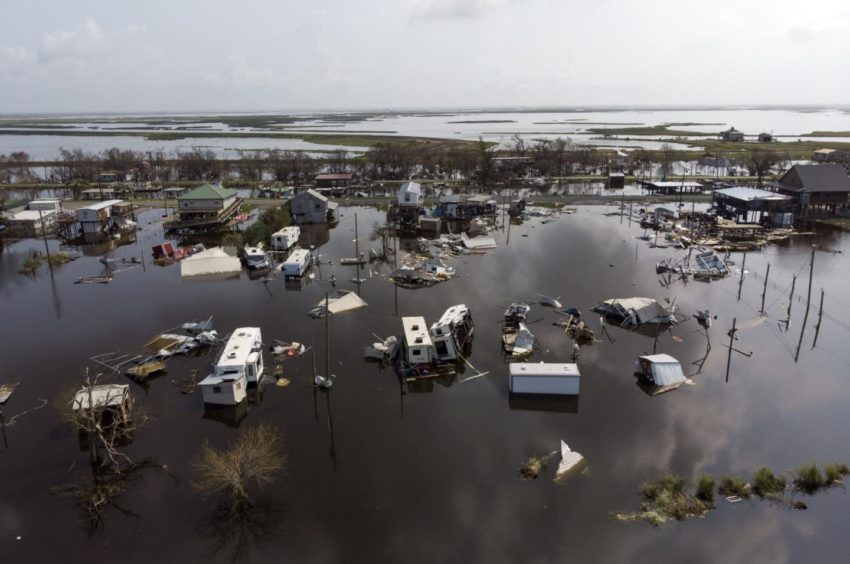 Climate change is threatening increasing amounts of energy infrastructure, the International Energy Agency (IEA) has warned.
LNG facilities, refineries and offshore wind are all at risk of cyclones, the agency said in its World Energy Outlook (WEO).
Extreme weather events are becoming more frequent and intense, and "also causing more systemic shifts in general climatic conditions".
Global sea levels are rising at twice the pace of that seen in the previous century. This, coupled with high tides and storms, is likely to have an impact on energy infrastructure in coastal areas.
Around 50% of LNG plants are "heavily exposed" to violent storm surges, the IEA said, and 35% of refineries. Severe coastal flood dangers are a risk for 25% of onshore LNG plants, 10% of coastal refineries and 13% of thermal power plants.
Increasing poor weather offshore will require new turbine designs and operational practice. The IEA has said one quarter of the world's electricity networks are at risk from cyclone winds.
"These risks are set to increase over time, highlighting the urgent need to enhance the resilience of energy systems to climate change," it said.
Weather-related risks have manifested recently in the US. In August this year, Hurricane Ida damaged power transmission lines and onshore facilities, while taking 95% of Gulf of Mexico production offline.
A dramatic cold snap hit Texas in February, while severe heat has posed challenges in California. Other countries that have experienced power outages as a result of weather include Argentina and Australia.
Existing infrastructure is not sufficiently resilient, exposing "consumers to energy price spikes".
Deeper waters
The IEA, citing figures from the Intergovernmental Panel on Climate Change (IPCC), suggested a low emissions scenario might see sea levels rise by 0.59 metres by 2100. The intermediate scenario has suggested a rise of 0.72 metres, while the high emission scenario suggests a 1.1-metre rise in sea levels.
The US' National Oceanic and Atmospheric Administration (NOAA) has suggested sea levels would rise by 1-3 feet (0.3-0.9 metres)
LNG facilities have taken some steps to safeguard themselves from disruption.
Venture Global's Calcasieu Pass LNG project expects water levels could rise up to 0.74 metres. The US Gulf LNG project has said this could come over the terminal's expected 30-year lifespan. Adding on storm surges, the company has set out plans to build a 9.6-metre floodwall.
LNG facilities and refineries do not exist in isolation. If workers and tankers find it hard to access sites, prices will rise.