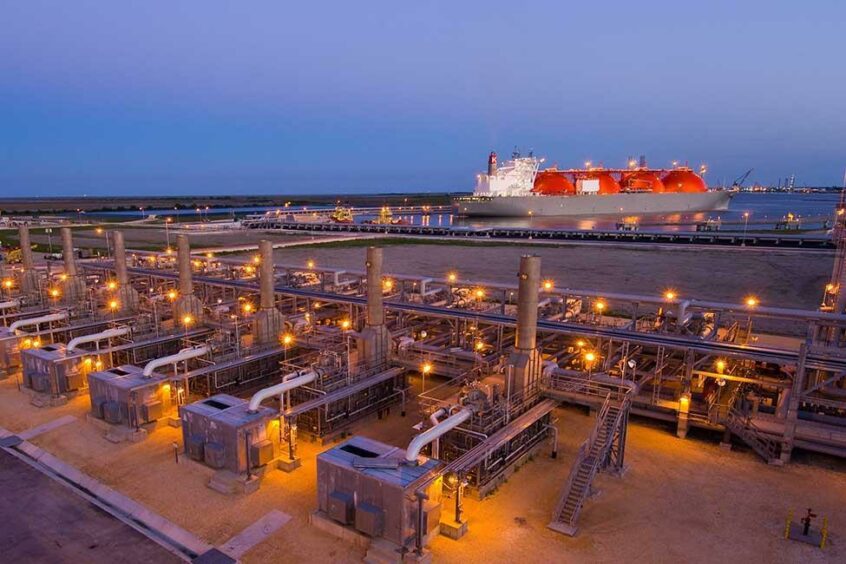 Venture Global's Calcasieu Pass LNG is loading its first cargo, while Cheniere Energy has announced Train 6 at its Sabine Pass project is complete.
The Yiannis LNG tanker is currently loading at Calcasieu Pass LNG, according to data from Marine Traffic. The vessel left Japan on December 23.
Venture Global has not officially announced the start of exports. However, in a filing to the Federal Energy Regulatory Commission (FERC) last week, the company said it had begun production on January 19.
Cheniere Energy has also announced that its contractor, Bechtel, has handed over Train 6. It achieved substantial completion as of February 4. It produced first LNG in November.
Cheniere's chairman, president and CEO Jack Fusco said they had completed the six trains "safely, ahead of schedule and on budget". Cheniere is now the second largest LNG producer in the world, with nine trains in total between Sabine Pass and Corpus Christi.
Sabine Pass has 30mn tpy of LNG capacity. The company is working on adding a third marine berth to the two existing units.
Driftwood LNG
Bechtel is moving on to build Tellurian's Driftwood LNG facility. Tellurian executive chairman Charif Souki, in a video at the beginning of the month, said Bechtel would take over the site in April. This will mark the beginning of construction.
Souki said the company was still working on financing. Tellurian has signed non-disclosure agreements with 45 financial institutions, he said, in a process he compared with herding cats.
The Energy Information Administration (EIA) reported that in November, the most recent month for which data is available, the US exported 10.2 billion cubic feet per day of LNG. This is the highest for any November since the EIA began tracking this data.
Venture Global began construction of Calcasieu Pass LNG in early 2019. The plant will have 10 million tonnes per year of capacity. The company has also set out plans for the 20mn tpy CP2 LNG facility. It will build this adjacent to Calcasieu Pass LNG.
Cheniere also began work on its Train Six in 2019.
Recommended for you

US LNG flows into high-priced Europe, deserts China