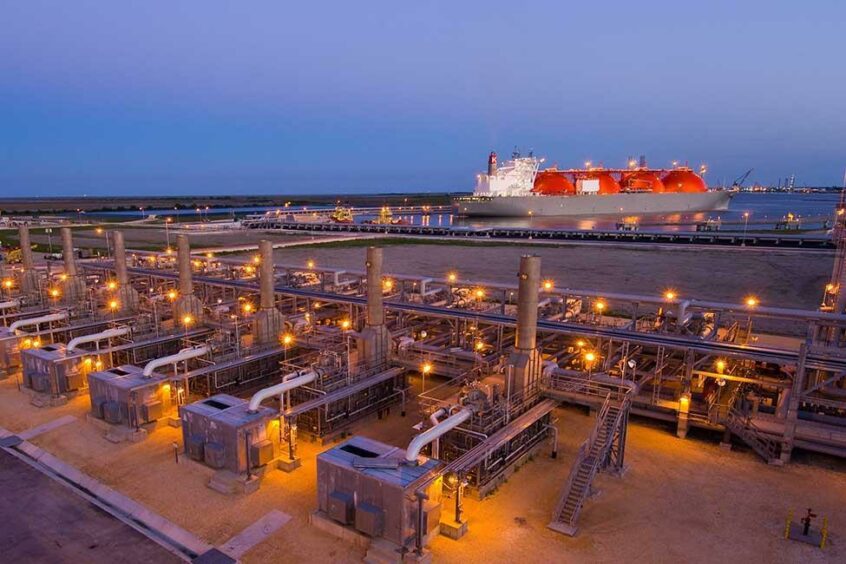 As European gas prices hit new record highs, US LNG producers are swinging into action on future supply.
Cheniere Energy said it had signed a lump-sum turnkey engineering, procurement and construction (EPC) contract with Bechtel on Corpus Christi Stage 3.
Cheniere's subsidiary for the work has given a limited notice to proceed to Bechtel for the work. Under this, the service company will begin early engineering, procurement and other works.
The Corpus Christi Stage 3 includes seven midscale LNG trains, each will have capacity of 1.49 million tonnes, giving total production of more than 10mn tonnes per year.
Cheniere president and CEO Jack Fusco welcomed the deal with Bechtel. Signing the deal, and giving limited notice to proceed, "mark important steps towards a final investment decision [FID] on the project, which we expect to occur this summer".
Production from the new unit should begin in 2025, he said.
"Cheniere's award of the EPC contract for the third phase of the LNG development at the Corpus Christi complex is another important step in our long-term partnership to deliver affordable cleaner energy to the world," said Brendan Bechtel, Chairman and CEO of Bechtel.
Rystad Energy analyst Kaushal Ramesh noted the pressure from potential sanctions on Russian gas exports as driving prices.
TTF had "smashed previous price ceiling assumptions" reaching $115 per mmBtu this morning, before declining.
"At these prices, we are likely approaching the limits of affordability in Western Europe," Ramesh said.
Shell doubles down
Venture Global LNG also announced a 20-year sales and purchase agreement today with Shell. The US producer will provide 2mn tpy of LNG from its Plaquemines LNG facility.
Shell already has a 2mn tpy contract from Venture Global's Calcasieu Pass LNG.
"Venture Global is committed to bringing low-cost US LNG online quickly, helping to keep the global market well supplied, while meeting our customers' growing energy and climate goals," said the company CEO Mike Sabel. "We look forward to working with Shell for many years to bring low-cost, clean American LNG to the markets that need it most."
RBN Energy has said Plaquemines LNG is "arguably the most likely next contender" to reach FID in the US. KBR and Zachry Group will build the plant.
The 10mn tpy Calcasieu Pass LNG began producing in January this year. Plaquemines LNG is expected online in 2024. First phase capacity will be 10mn tpy, with a second phase doubling this.
Venture Global announced the commissioning cargo from Calcasieu Pass LNG last week, sending the shipment to JERA in Japan. The company says the plant is the fastest ever to begin producing LNG, taking just 29 months.
Poland's PGNiG has signed up for 4mn tpy of Plaquemines LNG's capacity for 20 years. China's Sinopec signed up for 4mn tpy from the plant in November 2021, under two 20-year deals.
Recommended for you

Cheniere signs LNG supply deal with South Korea's POSCO