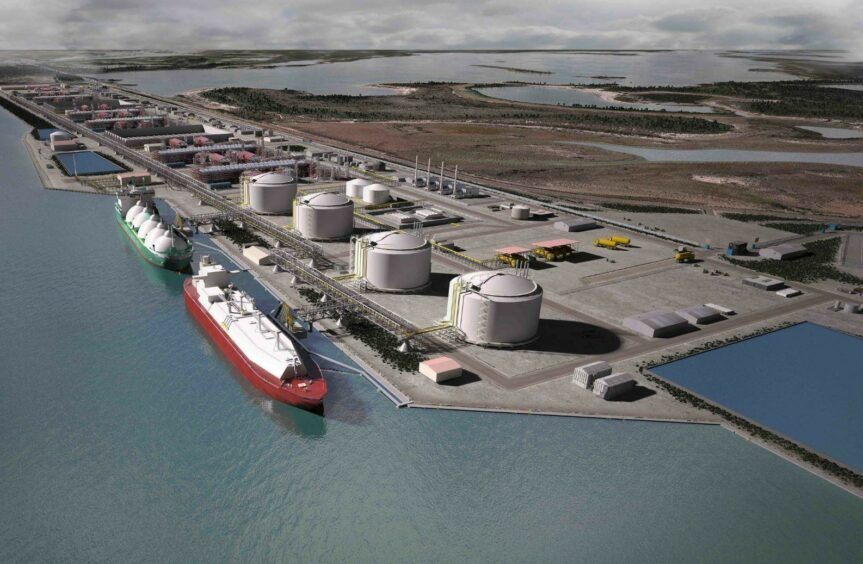 NextDecade and TotalEnergies have taken the final investment decision for Rio Grande LNG, in south Texas.
The first phase will cover three trains, with capacity of 17.5 million tonnes per year and costing $14.8 billion. The group awarded the engineering, procurement and construction (EPC) contract to Bechtel, with the aim of commissioning the plant in 2027.
The Bechtel contract will cost $12bn, putting the production cost at $681 per tonne.
The remaining budget will go on owners' costs and contingencies of around $2.3bn. Another $600 million will go into dredging for the Brazos Island and wetland conservation. NextDecade noted that around $3.1bn would be due in interest and financing costs during construction.
Partners in the project will provide equity funding but most of the cash will come from banks, who will provide $11.6 billion.
NextDecade chairman and CEO Matt Schatzman said reaching FID on the project was a "landmark event" for all involved.
"NextDecade is on a mission to produce lower-carbon intensive LNG for its customers, and we're honoured to be their partner," said Paul Marsden, president of Bechtel Energy. "Today, as we commence [EPC] on the first phase of this project, we reaffirm our commitment to the community through quality jobs, training, and support for the supply chain and small businesses."
Total will have a 16.67% stake in the project and provide $1.1bn. The company will also have a 17.5% stake in NextDecade, valued at $219mn.
Furthermore, Total will offtake 5.4mn tpy of LNG from the first phase for 20 years.
Total chairman and CEO Patrick Pouyanné said the project gave the company "access to competitive LNG thanks to its low production costs. LNG from this first phase will boost TotalEnergies US LNG export capacity to over 15mn tpy by 2030, and thus our ability to contribute to European gas security, and to provide customers in Asia with an alternative form of energy that is half as emissive as coal."
NextDecade has struck deals covering 92% of the three trains' capacity, or 16.2mn tpy.
Financing
Other partners include Global Infrastructure Partners (GIP), GIC and Mubadala. These companies will provide $4.8bn and will receive 62.5% of funds generated from the Rio Grande LNG first phase. The largest commitment comes from GIP, which is stumping up $3.5bn.
Under the joint venture agreement, NextDecade will receive 20.8% of cash flows from phase one, while Total 16.7%.
The financiers and Total have options to invest in the next phases, in Trains 4 and 5, in addition to the proposed carbon capture and storage (CCS) project.
"Now our focus turns to safely constructing Phase 1 on time and on budget and progressing commercial negotiations on RGLNG Train 4 and Train 5 to further expand our LNG platform and grow NextDecade shareholder value," said Schatzman.
The fourth and fifth trains would add another 11.74mn tpy of nameplate capacity, bringing the entire project to 27mn tpy.
Arranging financing was not wholly straightforward for Rio Grande LNG. Societe Generale pulled out of acting as financial advisor to NextDecade in the first quarter of 2022. The move seemed to be because of its climate commitments.
MUFG Bank replaced SocGen in 2022, while Macquarie Capital has also acted as financial advisor for the developer since 2017.
Recommended for you

Namibia: Shell and TotalEnergies giant oil discovery threatens resource curse