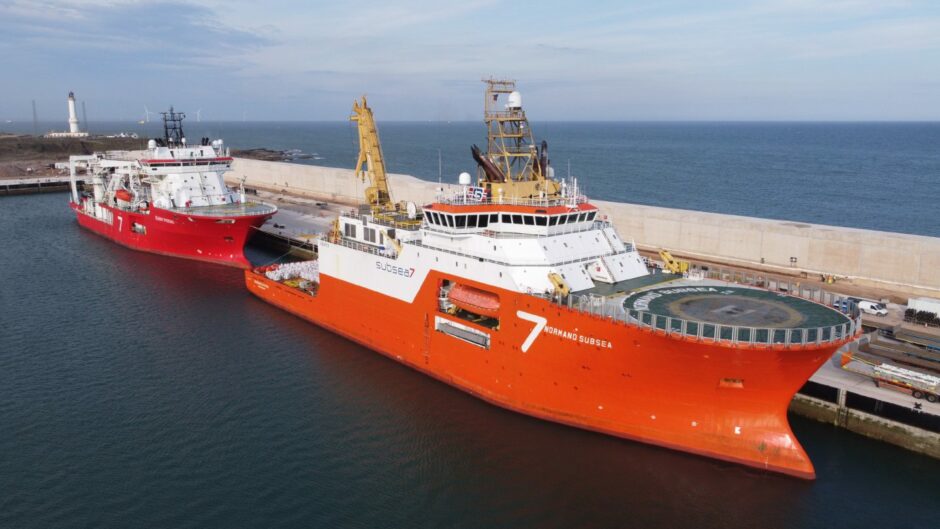 Subsea 7 has won a major contract – worth more than $750 million – from Petrobras on the Mero-4 project.
The contract scope covers engineering, procurement, fabrication, installation and pre-commissioning of 76 km of rigid risers and flowlines for the steel lazy wave production system, the company said.
The development is around 200 km offshore the state of Rio de Janeiro, in 2,200 metres of water.
Subsea 7 first announced the award in September this year, with key elements redacted, citing contractual obligations.
The company's offices in Rio de Janeiro and Paris will begin work on project management and engineering immediately. It will fabricate the pipelines at its Ubu spoolbase, in the state of Espirito Santo.
Subsea 7 plans to carry out offshore operations in 2025-26.
"This contract builds on decades of experience executing major EPCI projects around the world and extends our portfolio of projects in Brazil," said Subsea 7 vice president for Brazil, Yann Cottart. "Subsea7 looks forward to continuing its strong, collaborative relationship with Petrobras as we work together to successfully deliver the Mero 4 project."
Petrobras operates the pre-salt Mero unitised field with a 38.6% stake. Shell Brasil and TotalEnergies each have 19.3%, while CNPC and CNOOC have 9.65% each. The government's Pré-Sal Petróleo SA (PPSA) has 3.5% in the non-contracted area.
Timing and budget
Saipem had been in the running for the Mero-4 work. Petrobras, in 2022, said the Italian company's bid had been "way over our budget".
Subsea 7 CEO John Evans said his company had not participated in the bidding. "We had no availability in the original windows, but we have availability slightly later if the windows were adjusted in the new bidding process," he said in November 2022. "One of our competitors bid pushed the pricing up to a point where probably, our clients thought that they would look at the schedule and the timing and the constraints of that project."
Subsea 7 is working on only two projects of a similar value, both in Brazil. It won work on Bacalhau in 2020 and Buzios 8 in 2022.
The company won work on risers and flowlines at the Mero-3 field in May 2021. It reported this contract as being worth $500-750mn.
Recommended for you

Saipem wins deepwater pipe work in Guyana, Brazil