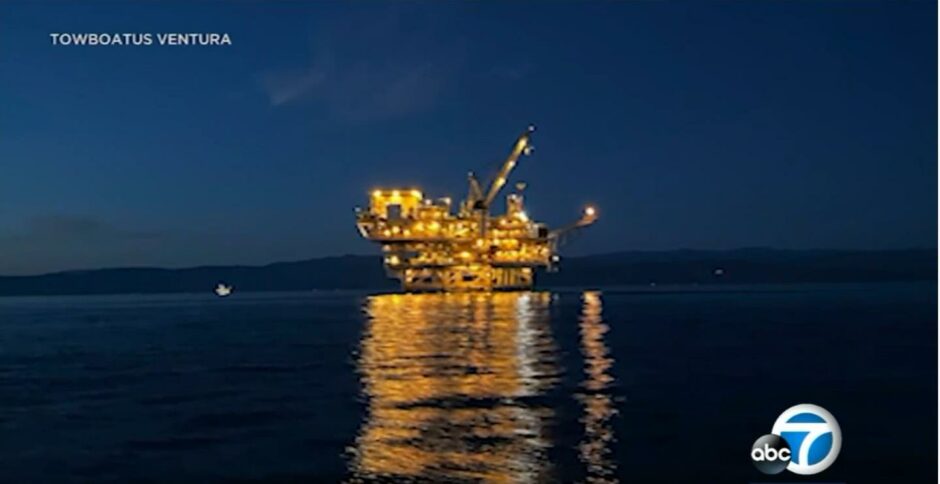 A Californian man who toppled out of his boat in the middle of the night was able to swim to a nearby oil platform thanks to the help of a kind-hearted seal.
Scott Thompson accidentally fell into the Pacific ocean while wearing nothing but shorts and a t-shirt while cruising off the coast of Santa Barbara earlier this month.
He told a reporter for news station ABC7 how, stuck nine miles out to sea in the pitch darkness, he feared the worst.
He said: "I thought to myself, great, this is how I'm going to die."
Mr Thompson tried to swim after his boat to no avail and he began to think of his wife and children until he heard a splash behind him.
"It is just this little, medium sized harbour seal. The seal would go under water and he came up and nudged me, like a dog comes up and nudges your leg," he told ABC7.
Knowing he had to make a decision and that land was too far away, Mr Thompson opted to swim in the pitch dark to an oil installation he had spotted.
After around five hours, spurred on by the chance encounter with his aquatic companion he reached the installation just as the sun started to rise.
"You've got to make it to the platform, you have no choice," he said, adding "I was crying and shouting at the sky".
Workers on the platform were able to bring him aboard and administer aid.
He was then transported by the coastguard to a nearby hospital where he was treated for hypothermia.
Oil production offshore Santa Barbara
In 1969 Santa Barbara was the setting for a huge oil spill in which an estimated 3 million gallons of crude was pumped out into the sea.
Thousands of birds, fish and mammals were killed as a result of the incident, which was down to shortcomings in Unocal's, known then as Union Oil, safety measures.
The spill gave rise to global conservation movements and the first ever Earth Day was celebrated the following year.