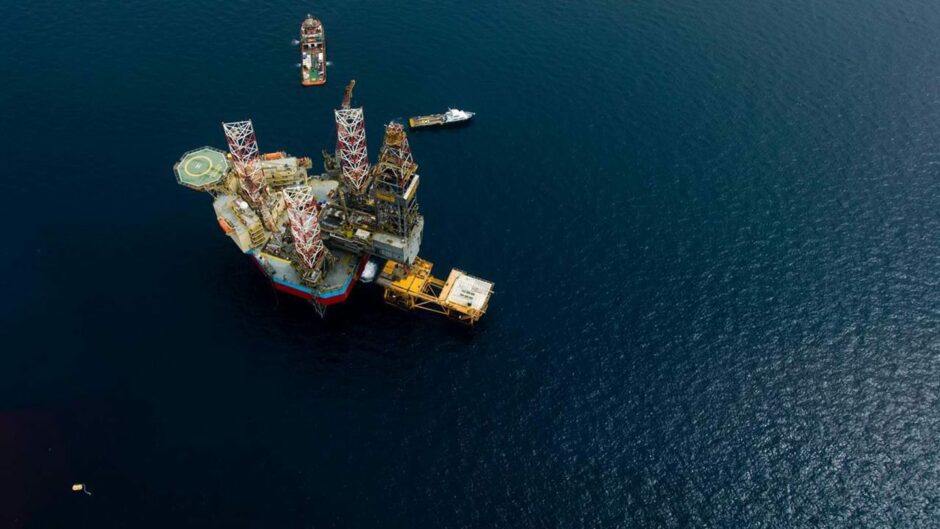 Noble Corp, the world's biggest offshore oil-rig contractor by market value, expects the Biden administration's new offshore-drilling plan to push new investments out of the US and into other parts of the world.
With as many as 10 deepwater rigs forecast to go back to work throughout the oil industry by the end of next year, Noble's Chief Executive Officer Robert Eifler said he sees Brazil and West Africa leading the world in growth as activity in the US Gulf holds flat.
"If we need the barrels, they're going to get drilled," Eifler said Wednesday in an interview. "If it's not going to be here, it's going to be somewhere else."
Last week, President Joe Biden's administration unveiled plans to hold three auctions for offshore drilling rights over the next five years. The blueprint calls for the fewest number of oil and gas lease sales ever offered in a five-year plan by the US, with Gulf of Mexico auctions in 2025, 2027 and 2029. The schedule of auctions represents the latest attempt by Biden to balance competing climate and energy priorities.
Offshore drillers have struggled over the last decade as the oil companies that hire them turned their focus to lower-cost on-shore projects in US shale basins. Now as shale growth slows, deep-water drilling is enjoying a renaissance, with more than $500 billion in global offshore investments expected through 2025, according to the oilfield services giant SLB.
Eifler, 43, took over as CEO of Noble in May of 2020, months before the drilling contractor filed for bankruptcy. Since emerging from Chapter 11 the following year, the company's shares have more than doubled in value. In July, Noble became the first offshore drilling contractor since 2015 to announce a dividend.
Rate outlook
Prices to rent the industry's most advanced offshore drilling rigs have already surpassed pre-Covid levels this year, averaging $420,000 a day during the first six months, according to analysts at Wood Mackenzie Ltd. But Eifler said Wednesday the milestone $500,000 average dayrate likely won't hit until next year, delaying what some expected would happen sooner.
Despite rising oil prices, drillers have been cautious about expanding operations, vowing not to build new vessels to replace the ones they scrapped during the downturn. Eifler estimates a new rig today would cost about $850 million, take four years to build and would require a 10-year contract to generate necessary returns.
The tightness in floating rig supply, which Evercore ISI says is now at 87%, has helped boost rig prices and frustrated oil majors including TotalEnergies SE who hire Noble and other drilling contractors.
"We are working hard on the rig strategy today in order to secure lower rig costs," Patrick Pouyanne, Total's chief executive said last week at its investor day. "They prefer to keep some rigs stacked in order to contribute like OPEC control, rather than putting more rigs in the market to see the rates going down."
Recommended for you

The great drilling rig migration: jacking up and shipping out