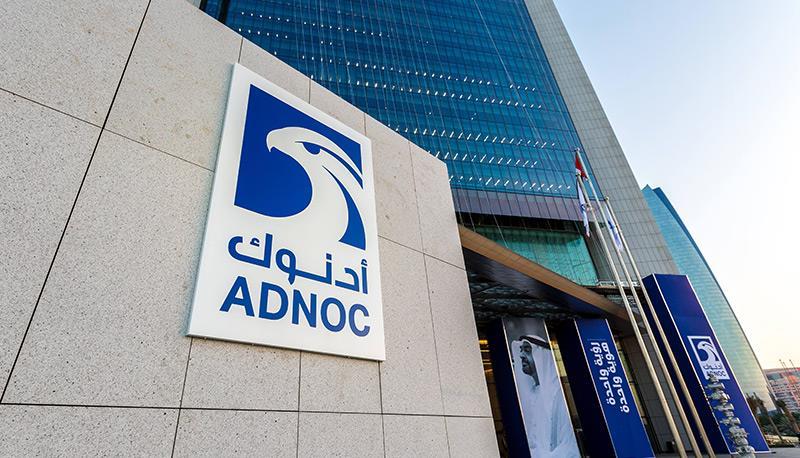 ADNOC has announced a final investment decision (FID) on the Hail and Ghasha development, its largest ever gas development.
The Hail and Ghasha offshore project is set to produce more than 1.5 billion standard cubic feet per day (bscfd) of gas before the end of the decade.
The announcement came during the ADIPEC conference in Abu Dhabi, as ADNOC signed two engineering, procurement and construction (EPC) contracts with a total estimated value of $16.94 billion (£13.96 billion).
Net zero emissions goal
ADNOC said the project aims to operate with net zero emissions by combining "innovative decarbonisation technologies" to capture 1.5 million tonnes per year (mtpa) of carbon dioxide (CO2).
The CO2 emitted will be captured and transported ashore for underground storage, while low-carbon hydrogen will be produced to replace fuel gas and further reduce emissions.
It will also leverage clean power from nuclear and renewable resources from the grid, ADNOC said.
The project will take ADNOC's committed investment for carbon capture capacity to almost 4 mtpa.
Major milestone for ADNOC
ADNOC upstream executive director Abdulmunim Al Kindy said the Hail and Ghasha FID was a major milestone for the United Arab Emirates (UAE) state owned firm.
""The project will drive in-country value, provide highly skilled career opportunities for UAE Nationals and stimulate socio-economic growth for the nation," Mr Al Kindy said.
"Natural gas is an important transition fuel and ADNOC will continue to responsibly unlock its gas resources to enable gas self-sufficiency for the UAE, grow our export capacity and support global energy security."
ADNOC said the carbon captured at Hail and Ghasha will support ADNOC's wider carbon management strategy, which aims to achieve net zero operations by 2045.
The final investment decision follows a recent announcement by ADNOC to double its carbon capture capacity target to 10 mtpa of CO2 by 2030.
Italian firms secure EPC contracts
ADNOC awarded the project's offshore EPC contract, worth an estimated $8.2 billion (£6.76 billion), to a joint venture between National Petroleum Construction Company and Saipem (BIT: SPM).
The contract includes offshore facilities includes facilities on artificial islands and subsea pipelines.
Technimont (BIT: MAIRE) secured the second contract, delivering the onshore scope including CO2 and sulphur recovery and handling, worth approximately $8.74 billion (£7.2 billion).
Located offshore the Emirate of Abu Dhabi, the Hail and Ghasha Development project is part of the Ghasha Concession, the world's largest offshore gas development of its kind according to ADNOC.
The Ghasha Concession includes the Hail, Ghasha, Hair Dalma, Bu Haseer, Satah, Nasr, SARB, Shuweihat, and Mubarraz offshore fields
The Hail and Ghasha Development Project will produce gas from Hail and Ghasha and serve as a hub for related offshore fields within the wider concession area.
The Ghasha concession holders are ADNOC, Eni, OMV, Wintershall Dea and Lukoil.
Recommended for you

Using seawater and rocks, 44.01 launches Fujairah CO2 project