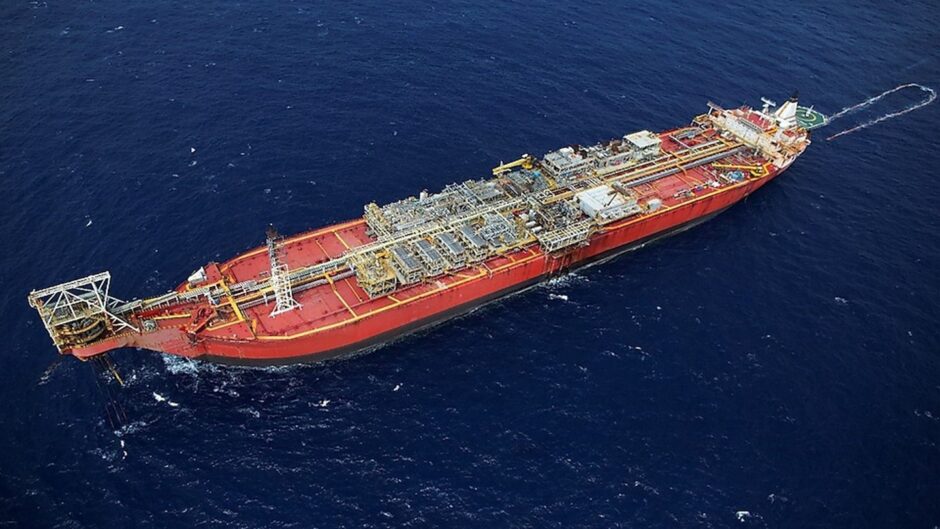 Subsea7 has won a "sizeable" contract to decommission infrastructure around an FPSO, offshore Brazil, for Shell.
The company announced the award today. The scope of work covers the disconnection, recovery and disposal of 10 flexible risers, three umbilicals and nine mooring lines. It should begin this activity in December 2023.
"Twenty years ago, Subsea7 installed the flexibles and umbilicals for Shell's Bijupirá and Salema fields", said the company's Brazil vice president Yann Cottart.
"Two decades later, we're proud to be one of Shell's chosen contractors to take part in the completion of this field's life cycle." Subsea7 defines sizeable as between $50 million and $150mn.
The Fluminense FPSO – sometimes known as Flu – is in the Campos Basin, in 700 metres of water.
SembCorp Marine completed the Fluminense FPSO in April 2003. The vessel could produce 81,000 barrels per day of oil and store 1.2 million barrels. The Singaporean yard had converted a ULCC to an FPSO, with the then world's largest external turret mooring system, weighing 1,300 tonnes.
Shell had struck a deal to sell its 80% stake in the fields, and the FPSO, to local company PetroRio in 2015. The supermajor cancelled the sale in 2016 as it expanded its position in Brazil.
At that point, the two fields were producing 22,000 bpd. Shell halted production at the fields in 2021.
Petrobras holds the remaining 20% in the assets.
Recycling
According to Shell's decommissioning plan, removal of the umbilicals and risers is part of the first phase. The second phase will involve cleaning of the FPSO and then sending the vessel away for recycling. The third phase will see it permanently abandon the wells.
The FPSO is due to arrive at MARS Europe's facility in Denmark in 2024. The company won the project earlier this year to carry out work at the Port of Frederikshavn on the 390 metre long FPSO.
MARS' CEO Kim Thygesen, on winning the contract, said there were a limited number of yards that could handle such a large vessel. "MARS in the USA does not have the capacity for vessels of this size … Shell wants a shipyard, which does things correctly."
Recommended for you

Saipem wins deepwater pipe work in Guyana, Brazil