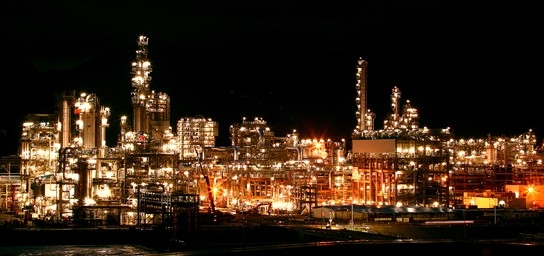 China National Offshore Oil Corporation (CNOOC) and Shell have confirmed the final investment decision to expand CNOOC and Shell Petrochemical Company's (CSPC) existing 50:50 joint venture in Huizhou, Guangdong Province, China.
This decision follows the announcement of a Heads of Agreement in December 2015 between the two partners.
Subject to regulatory approvals, CNOOC and Shell have agreed that CSPC should take over CNOOC's ongoing project to build additional chemical facilities next to CSPC's petrochemical complex.
The project includes the ongoing construction of a new ethylene cracker and ethylene derivatives units, which will increase ethylene capacity by more than one million tonnes of per year, about double the current capacity. It will also include a styrene monomer and propylene oxide (SMPO) plant, which will be the largest such plant ever built in China.
Graham van't Hoff, Executive Vice President for Royal Dutch Shell plc's global Chemicals business, said: "I'm pleased to confirm that we are going ahead with this growth project.
"We are selective in our investments, and this decision underlines our confidence in the strong growth potential for chemicals in China. It will position Shell and our partner CNOOC well to help meet the growing needs of customers in this expanding petrochemicals market."
"The expansion of the Nanhai petrochemical complex supports the Chinese long-term petrochemicals development plan and mixed ownership reform direction.
"We're delighted that Shell will contribute to the project and our joint venture with industry-leading technology, with improved value through integration with nearby CNOOC refineries to produce high quality petrochemicals for China's growing domestic markets," said Dong Xiaoli, General Manager Assistant of CNOOC and General Manager of CNOOC Oil & Petrochemicals Co., Ltd.
Shell will apply its proprietary OMEGA, SMPO and Polyols technologies to produce 150,000 tonnes per annum (tpa) of ethylene oxide, 480,000 tpa of ethylene glycol and 600,000 tpa of high quality polyols.
This increases the volumes and diversity of CSPC's high quality product range to around 2 million tonnes per year, as well as enhances overall energy efficiency. It will be the first time that Shell's industry-leading OMEGA and advanced polyols technologies will be applied in China.
The CSPC site, which has a strong track record of reliable and safe operations, currently converts a variety of liquid feedstocks into olefins and derivative products. These are used in a wide range of consumer goods, including computers, plastic bottles and washing liquids.
Recommended for you

Watch: Protestors board North Sea-bound Shell Penguins FPSO