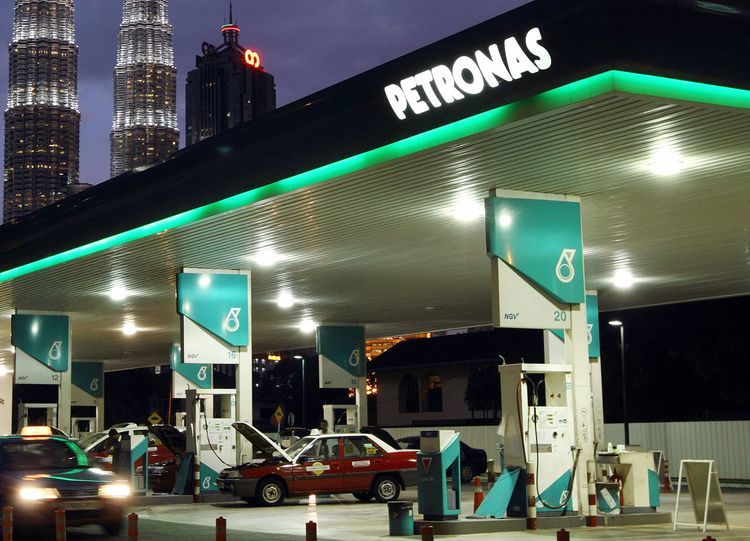 A four-month long standoff over oil and gas operations in the South China Sea is intensifying between Malaysian, Chinese, and Vietnamese ships, though all three governments have managed to keep it out of the public eye, until very recently.
At issue are two oil and gas fields that Malaysia's state-owned Petronas is exploring on the extended continental shelf claimed by both Kuala Lumpur and Hanoi. In mid-April, the face off drew in US and Australian war ships, heightening tensions in the area, where IOCs, such as Shell, also have stakes in oil and gas projects.
The saga started in December, when a Seadrill-operated drillship, the West Capella, contracted by Petronas, moved to Block ND2, exploring an oil and gas field called Lala-1. It was operating beyond Malaysia's 200-nautical-mile exclusive economic zone in an area that both Malaysia and Vietnam claim as part of their extended continental shelves, reported the Asia Maritime Transparency Initiative (AMTI).
The waters in this area are also claimed by China through its sweeping claim to most of the South China Sea within its U-shaped 'nine-dash line', which is not recognised by its neighbors or internationally by The United Nations Convention on the Law of the Sea.
Nevertheless, in late December, China, as well as Vietnam, sent ships to shadow the West Capella in the deep-water blocks ND1 and ND2 off the Malaysian state of Sarawak. China, in particular, responded with a campaign of intimidation against the drillship, which resulted in a "dangerous, ongoing game of chicken involving law enforcement, militia, and civilian vessels," AMTI said in an analysis.
The harassment spilled over to other Malaysian oil and gas work closer to shore, including Blocks SK308 and SK408 operated by Shell and Sapura Energy, respectively, said AMTI.
Moreover, the prolonged standoff underscores "the new normal in the South China Sea: that new energy development by Southeast Asian states anywhere within the nine-dash line will be met by persistent, high-risk intimidation from Chinese law enforcement and paramilitary vessels," warned the AMTI.
Significantly, the uptick in coercive activities by Chinese vessels against Malaysian oil exploration is likely linked to Kuala Lumpur's decision to submit a continental shelf claim in December 2019, Hugo Brennan, an Asia analyst at geopolitical risk consultancy Verisk Maplecroft, told Energy Voice. China opposes the move on the basis that it challenges its own South China Sea claims, added Brennan.
"With the world distracted by the COVID-19 pandemic, and a new and unstable government in power in Kuala Lumpur, Beijing likely senses an opportunity to more assertively pursue its geopolitical interests," said Brennan.
Indeed, the US has accused China of exploiting the COVID-19 pandemic to continue its campaign of intimidation in the disputed waters of the South China Sea while other countries were preoccupied with the crisis.
This week, Beijing angered Washington by sending a survey ship, the Haiyang Dizhi 8, into the waters, claimed by Malaysia and Vietnam, where the West Capella is operating. In response, the US and Australia have beefed up their naval presence in the area.
As a result, "the risk of a new incident is rising, as tension elsewhere in the relationship could inflame the situation on the ground, or rather, in the water," US-based risk consultancy Eurasia Group said in an analysis. "Growing animosity between the two sides would make it difficult to prevent an accidental collision from becoming a full-blown crisis."
Still, with a Chinese H-6 bomber allegedly making a low pass close to the West Capella drillship, Beijing has clearly stepped up its coercion, Collin Koh Swee Lean, research fellow at Singapore's S. Rajaratnam School of International Studies, told Energy Voice. Given that the bomber low-pass and political backchanneling initiatives have failed to succeed, Beijing has now sent in a survey vessel escorted by coastguard ships to make its point clearer – that resources should be jointly developed.
Beijing has strongly advocated for joint energy development in the South China Sea, particularly as it has lagged behind other claimants, especially Brunei, Vietnam and Malaysia, in this area. But its proposals have been met with lukewarm responses from the other claimants, except the Philippines, which has made some progress under such an initiative, added Koh.
As AMTI points out, the Malaysian government seems determined to continue exploring the disputed waters north of Sarawak. But "China's response sends a message that actual production of oil and gas in Blocks ND1 and ND2 would be prohibitively risky for any commercial actor, including Petronas," added the AMTI.
It is unknown how much recoverable oil and gas is in the disputed Malaysian blocks at the center of the face off. But if China continues to thwart all future exploration and development activities then Petronas could struggle to boost output and much needed investment off Sarawak, which is home to the Bintulu LNG export complex. This would limit the expansion in production needed to help maintain lucrative hydrocarbon exports, which earn important government revenues.
Recommended for you

Harbour Energy gets approval for $3.3bn Tuna oil and gas project in Indonesia