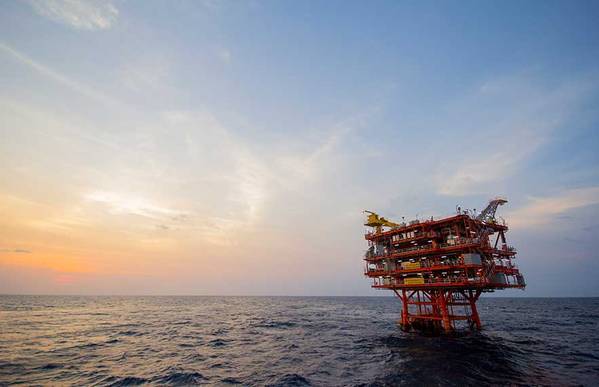 Mubadala Petroleum has put its Southeast Asia portfolio up for sale for $2 billion. The Abu Dhabi-based company will be following in the footsteps of ExxonMobil, Chevron, Shell, Murphy Oil, Hess, Repsol and Eni, all of which are looking to sell assets in the Asia region.
Market sources told Energy Voice that all of Mubadala's assets in Southeast Asia, excluding Vietnam, are being marketed as one package by investment bank J.P. Morgan. However, as the majors and IOCs ramp up their divestment campaigns there appears to be too many sellers and not enough serious buyers in the region. This could significantly dent asking prices. But for the committed buyer now is a great time to build a business.
"The sum of Mubadala's parts is probably worth more than the parts," Simon Molyneux, managing director at Perth-based upstream consultancy Molyneux Advisors, told Energy Voice. The package offers a springboard into the region for operators with big ambitions. But the critical issue will be retaining key Mubadala staff, he added.
In Thailand, the company operates the Jasmine, Manora and Nong Yao oilfields. It is also partnering with Thai NOC Pttep at the giant Erawan gas field starting April 2022. Erawan is operated by Chevron, but Pttep will take over as operator in 2022, when the current contract expires. Analysts believe Erawan, which is estimated to have 56.6 billion cubic metres of gas remaining when Pttep takes over, is a high performing asset offering significant cash generation potential in the short term and long term.
In Malaysia, Mubadala operates the Pegaga gas field development off Sarawak. Output is forecast at up to 5.16 billion cubic metres per year. Mubadala, which operates the field on behalf of partners Petronas and Shell, is aiming to start production by late 2021. A gas supply shortage at the Bintulu LNG export plant is driving investment in Malaysia.
In Indonesia, Mubadala operates four offshore production sharing contracts (PSCs): in the Makassar Strait, the Sebuku PSC with the producing Ruby gas field and the West Sebuku PSC, plus offshore Aceh, the Andaman I and South Andaman PSCs. The company also has a non-operated interest in the Andaman II PSC. The Andaman exploration blocks are thought to hold enormous gas potential.
Meanwhile, the company's three blocks in Vietnam are being transferred to PetroVietnam after the projects were cancelled in the wake of pressure from Beijing.
Although serious buyers are few and far between, private equity firms are starting to sense a value opportunity. Indeed, there could be a bigger role in Southeast Asia for private equity as the majors start to unlock larger assets, similar to the market trend seen in the North Sea.
Molyneux has heard that there are U.S. private equity companies looking around Asia at assets as an alternative to the broken U.S. onshore model. "I am aware that pre-COVID Sino-based investment groups were making enquiries. I expect few European-based investors given their markets have de-focused from oil and gas," he added.
Several key assets are up for sale, including Eni's Krueng Mane Block in Indonesia. The Italian company is also seeking to exit Pakistan. Kris Energy might have to leave Block A offshore Cambodia and Shell is planning to exit the Philippines. Petrofac, Repsol and ExxonMobil are all trying to divest Malaysian assets. Chevron is considering selling its IDD project in Indonesia, while ExxonMobil is also considering selling its Cepu Block in the archipelago.
Molyneux believes the most interesting country for oil or gas is Indonesia as material opportunities close to market remain. "The operating context remains tough, although I hope progress can continue to be made to improve terms, enable access to good opportunities and de-politicise the industry," he added.
"In Malaysia, the opportunities are smaller, but easy to operate. Cambodia has substantial opportunities, but no certainty of development. Myanmar remains challenging above and below ground. PNG has lots to play for, but Exxon is in control of the game," said Moyneux.
"Vietnam also has some good opportunities if you avoid disputed areas. It is a country that rewards those with commitments to being in-country," he added.
Recommended for you

AG&P to launch Philippines LNG terminal this year, eyes Asia expansion