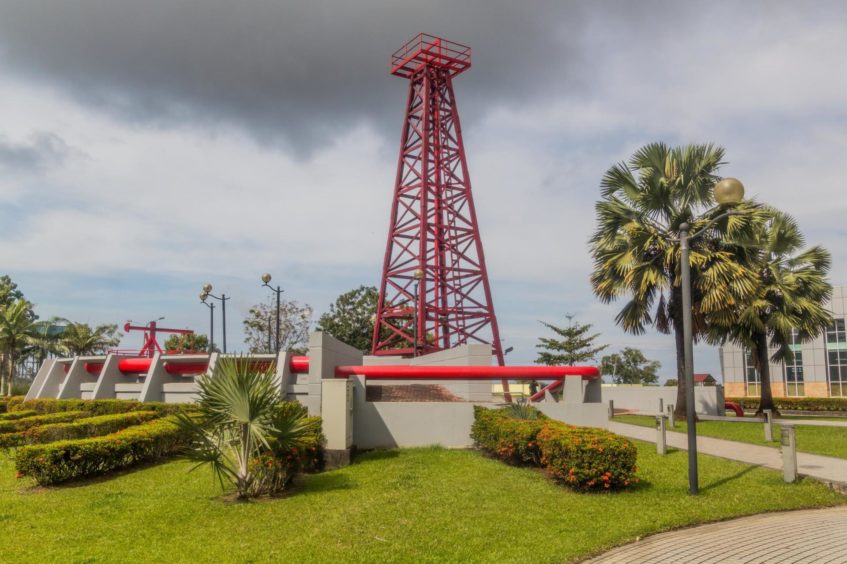 The eastern Malaysian state of Sarawak, home to the country's LNG export complex, will soon open onshore acreage for bidding, as it hopes to revitalise its onshore oil and gas industry after taking regulatory control from the federal government.
Since the 1970s, significant oil and gas reserves have been discovered offshore Sarawak, which have helped supply one of the world's largest LNG plants in Bintulu.
Although there has been significant exploration onshore since the 1980s, results have been modest. Still, Sarawak remains hopeful that new investment will help prove fresh commercial reserves by applying new technologies.
Moreover, Sarawak, after winning a recent battle against the federal government and Petronas for greater control of its natural resources, will now start offering onshore acreage through open auction, as well as direct negotiation. Two onshore blocks, covering the Miri and Limbang, as well as Lawas areas – SK 433 and SK 334 – will be open for bidding in the coming months, the state announced on 30 October 2020.
This signals the start of the state government's efforts to assert its "constitutional rights to regulate oil mining under the state laws and take complete control over the exploration and production of petroleum in the onshore areas," said Sarawak's chief minister Abang Johari.
The state government, through its petroleum company PETROS, will have control of, and legal title to, all the oil and gas produced onshore, and will appoint contractors, or enter into joint ventures, with investors to explore and produce hydrocarbons onshore, added Johari.
PETROS will spearhead the state's enhanced involvement in the oil and gas industry, especially the downstream sector, as the local government strives to secure more gas supplies to drive its industrial development agenda, which includes establishing a petrochemical hub, and gas processing plant, to meet rising demand for LPG in Sarawak.
PETROS, along with the state government, have a shared 2030 vision to make Sarawak a high income and advanced economy, by developing onshore natural resources to create a high-value downstream industry.
Crucially, there has been widespread resentment in East Malaysia over how the region's natural resource wealth has been managed and distributed in the past. Although the area produces much of the nation's petroleum wealth, Sarawak and the neighbouring state of Sabah remain much less developed than Peninsular Malaysia. Sarawak intends to reverse this trend.
Sarawak aims to boost economic growth rates from 5% in 2016 to 8% by 2030, by doubling GDP from MYR133 billion ($32.5 billion) in 2018 to MYR282 billion ($68.8 billion) by 2030.
Based on Sarawak's projected rapid economic expansion over the next 30 years it faces an estimated deficit of 44 trillion cubic feet of gas, which will be needed to meet increased demand from industrialisation and non-power consumption, reports PETROS.
As a result, PETROS' upstream strategy centers around building a portfolio of profitable producing assets, starting petroleum contracting for onshore Sarawak and rejuvenating exploration to monetise new resources. It also wants to position itself in strategic infrastructure assets that form the backbone of the state's oil and gas value chain from upstream to downstream.
Still, developing a successful onshore industry maybe easier said than done. Onshore Sarawak is geologically difficult terrain. Many companies, including most recently JX Nippon, have tried to tap it. But the reservoirs are highly faulted and compartmentalised, making exploration tricky and also driving up production costs, as more wells are needed.
Nevertheless, PETROS is hoping to lure some intrepid investors that are willing to hunt for play-opening gas exploration projects onshore Sarawak. The latest moves follow a long running fight against the federal government for greater control of its resources.
The former federal ruling coalition party Pakatan Harapan campaigned to devolve power to Sarawak's state government prior to winning the 2018 general election. But the federal government never made good on its promise, which intensified the battle over resources with Sarawak. This emboldened Sarawak to assert ownership of its natural resources. Recently, Sarawak has got the upper hand in the struggle for power.
In January 2019, Sarawak introduced a 5% sales tax on all petroleum product exports – covering crude, gas and LNG – as the political battle between Sarawak, Petronas, and the federal government intensified. Petronas contested the legality of the tax and refused to pay up, until September this year, which marked a significant victory for Sarawak.
The tax is a straight deduction from revenue, effectively an additional 5% royalty. Petronas, along with Shell, is one of the top producers in Sarawak, and has been hit hard by the tax.
In September, Petronas paid Sarawak over $480 million in sales taxes on oil products for 2019, putting a dent in the NOC's pocket just weeks after it posted a 5 billion loss for April-June.
The move followed a long dispute that led to Petronas' former chief executive Wan Zulkiflee Wan Ariffin resigning in June after fighting demands by Sarawak, the country's biggest hydrocarbons producing state, for additional tax payments. Petronas's current chief, Tengku Muhammad Taufik, is much more aligned to make peace with Sarawak.
Significantly, the Sarawak payment could set a precedent for other energy-rich states in Malaysia, giving them a foundation to request similar taxes and potentially eroding Petronas' control over Malaysia's oil and gas assets. Petronas' decision not to fight the sales tax introduced by Sarawak may send a signal that its control over the country's oil and gas assets is not absolute and can be challenged.
Neighbouring Sabah state this year implemented a 5% sales tax on crude, gas and LNG produced within its territory, and Petronas is discussing future payments with the state government.
Recommended for you

Malaysia's Petronas signs up for long-term US LNG supply