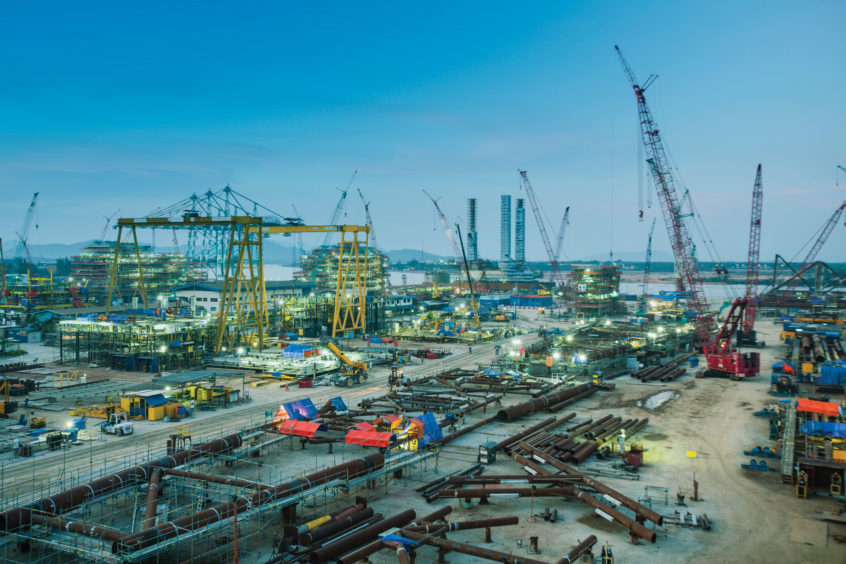 Petronas' former upstream head Anuar Taib will take over the running of Malaysian upstream player and leading offshore fabricator Sapura Energy as chief executive.
Anuar takes the reins after Sapura founder and its chief executive Shahril Shamsuddin retired at the age of 60 on Monday 22 March after leading the group for more than 25 years.
"Shahril's leadership enabled Sapura Energy to grow from a domestic focused player into a renowned energy company serving the entire upstream value chain; and his foresight set the foundation for the group to progress beyond oil and gas into renewables," the company's chairman Tan Sri Shamsul Azhar Abbas said in a statement.
"Shahril founded Sapura Energy in the mid-90s, building the group from its humble beginnings as a diving contractor, into the global integrated energy company that it is today," the statement said.
"His legacy includes Sapura Energy's wide range of technical capabilities and strategic assets in drilling, engineering and construction, exploration and production, and more recently, offshore wind farm construction," it said.
The group, which has Malaysians making up 86% of its 11,000-strong human capital, contributed about MYR89 billion ($21.64 billion) to the Malaysian economy over the last five years, with more than MYR15 billion worth of work awarded to Malaysian vendors. In the last three years, Sapura Energy repatriated home more than $2 billion in foreign currencies, the statement added.
"We have seen a profitable turnaround in 2020 despite the challenging environment for the industry and the false narratives of a fickle market," Shahril was quoted as saying.
Prior to Anuar's appointment as chief executive, he served as chief operating officer at Sapura Energy since last August.
At Petronas, Anuar was instrumental in improving the delivery of capital projects, reducing operating costs and establishing the low-cost and marginal field subsidiary Vestigo Petroleum.
Prior to his stint at Petronas, Anuar was chairman of Shell Companies in Malaysia.
Recommended for you

Energy bodies warn green growth at 'severe risk' without new support