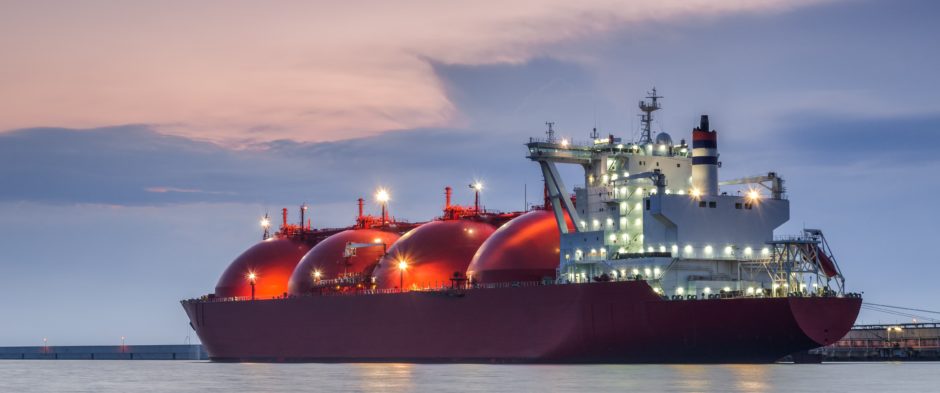 Analysts at Bernstein see tighter liquefied natural gas (LNG) markets ahead as limited supply growth meets strong demand, particularly from Asia, which could push prices higher.
"Despite the turmoil of 2020, LNG demand growth was positive last year which highlights the resilience of the industry. We see a tighter market ahead over the next three years given limited supply growth, coupled with a strong economic recovery, which will further drive LNG demand in Asia," the investment research house said in its latest note.
"Demand growth came primarily from Asia and Middle East, while other regions experienced flat or declining imports. Longer term, we expect consumption will continue to grow for non-OECD Asian LNG markets of China, India, Malaysia, Pakistan and Thailand due to gas-driven policies that support higher gas penetration within the energy mix," said Bernstein.
Global LNG demand expanded by 1% year-on-year to 359 millon tonnes in 2020, despite the COVID pandemic. Asian LNG imports increased by 3.5% over the period, while European imports fell 4%.
Bernstein expects 6% global demand expansion in 2021, as Asian markets continue to drive demand on coal to gas switching, as they decarbonise their energy mix. LNG demand in 2021 is estimated to expand by around 20 millon tonnes per year (mtpy) driven by economic recovery, coal to gas switching policies and decline in gas supply in European markets which will boost LNG imports.
With around 30 mtpy of LNG capacity coming online in 2020/21 there may just be enough to meet demand growth this year, however Bernstein is predicting a tighter market ahead given a lack of new projects. Although Qatar has announced final investment approval on the world's largest LNG expansion in 2021, this will not come onstream until the mid to late 2020s. Qatar is expanding its LNG capacity from 77 mtpy to 126 mtpy by mid-late 2020s.
"While this is a large increase, supply over the next three years will be limited. Annual supply growth will be no more than 10 mtpy over the next three years, which is circa 3% growth in a market where demand has historically grown at 6-7% CAGR. As such we expect a tighter market ahead," said Bernstein.
"This should lead to higher LNG spot pricing in the next few years before the next glut of LNG emerges in the mid-2020s. Our top picks in LNG are Cheniere, Woodside, Oil Search, Santos, Inpex and Shell," added the research firm.
"China's LNG demand has been exceptional driven by a strong economic recovery and higher winter demand this year. China's LNG demand grew by 13.5% year-on-year to 68 mtpy in 2020, which was double the demand growth of 6% in 2019. China's LNG
imports returned to normal as factories resumed full operation last April. LNG imports surged to 8 million tonnes per month in December (96MTPA annualized) driven by cold winter demand. At this rate China will soon overtake Japan as the (world's) largest LNG importer," said the firm.
Recommended for you

Smoke and mirrors in Indonesia as giant gas projects struggle