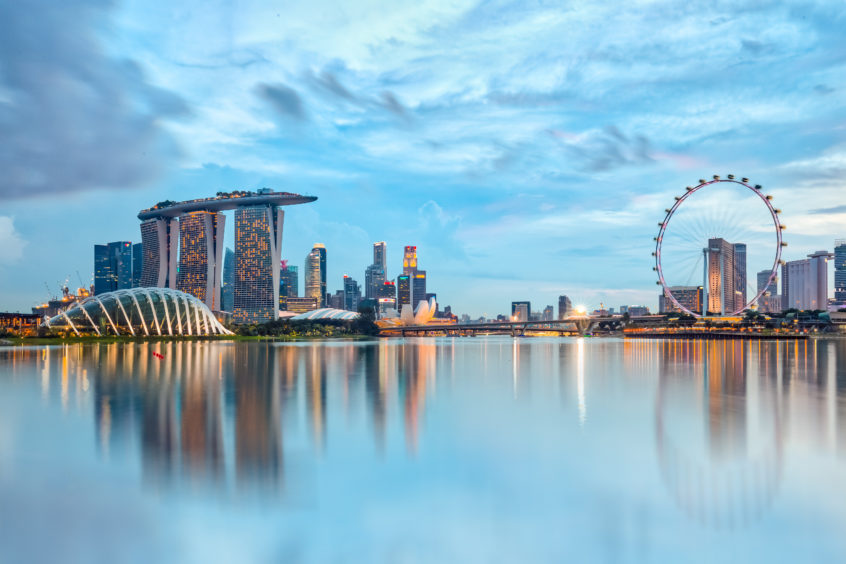 Singapore-listed KrisEnergy, which appears to be on the verge of collapse, has received a requisition notice from two shareholders requesting an extraordinary general meeting (EGM), over concerns about the restructuring of the troubled upstream player.
The shareholders are Ng Kay Yip and Serle Investments, who said that they hold 21.13% of KrisEnergy's shares, the company said in a Singapore Stock Exchange (SGX) announcement.
In the requisition notice dated 7 April, the duo raised concerns about the state of KrisEnergy's restructuring and called for a resolution to form a committee of minority investors, up to five members.
In the notice, Ng and Serle said that they are "very concerned" about KrisEnergy's disclosure on 31 March that production from the company's Apsara oilfield development offshore Cambodia was lower than expected, casting "material uncertainty" over the restructuring.
This stands in contrast to "previous representations regarding the profitability forecast" of the company's Apsara oilfield project, both shareholders said.
Earlier this month, Energy Voice reported that KrisEnergy – widely seen as a zombie company – is finally on the verge of collapse after production from its Apsara oilfield offshore Cambodia failed to meet expectations. Significantly, it should come as no surprise that the frontier basin disappointed.
Some industry watchers believe KrisEnergy already knew that the Apsara oil development about 160km off Cambodia's coast in the Gulf of Thailand would disappoint.
"Many inside KrisEnergy knew that Cambodia was going to underperform, including external experts, such as reserve auditors. I have seen documents that suggest their Cambodian numbers were wildly optimistic," a senior industry executive told Energy Voice.
Since 2016, KrisEnergy have been a financial zombie. "As they are such a well-known Singapore company, this continuing death-defying existence has been a major contributor to the fear and avoidance that Singapore investors have with the upstream oil & gas businesses. As a result, for several years now it has been essentially impossible for a small or medium sized oil company to borrow for exploration and production activities in Singapore," a Southeast Asian oil industry veteran told Energy Voice.
KrisEnergy appears to have led shareholders to believe that the Apsara development would allow investors to recoup their investments. It is hard to see that happening now.
KrisEnergy looks as though they will finally have to be wound up in 2021. This is, in itself not surprising, rather what is surprising is the fact that they have been kept on life-support for so long.
KrisEnergy, which went through its first restructuring in late 2016, has only survived because of support from Singapore government-backed Keppel and DBS bank. The company has also been under court protection from creditors
Trading in KrisEnergy shares was suspended in August 2019.