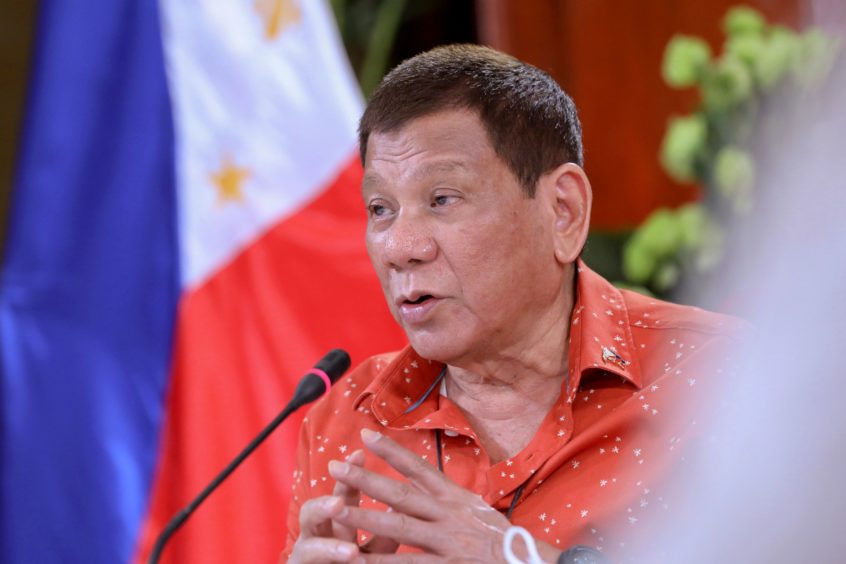 Philippine President Rodrigo Duterte said challenging China in the South China Sea will only lead to violence, and that he will only do so if Beijing drills for oil in the disputed waters.
"If we go there to assert our jurisdiction, it will be bloody," Duterte said at a televised briefing late Monday, his first remarks after hundreds of Chinese vessels were spotted at a disputed reef in March.
Duterte said it's not the time to confront China and that he's "not so much interested" in the marine resources in the disputed sea. "I will give them five Coast Guard ships, and they can chase it. They can play with each other, and see who's faster," Duterte said.
The Philippine leader however said he will send navy ships in the contested waters if China begins to drill for oil. "If they get the oil, that would be time that we should act on it," he said.