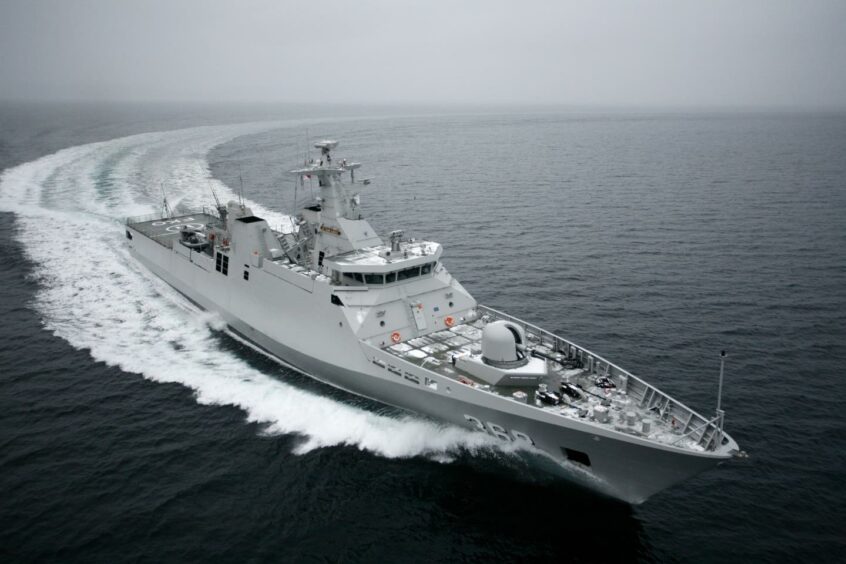 Chinese law enforcement vessels remain active at Harbour Energy's (LON:HBR) Tuna Block in the Natuna Sea within Indonesia's exclusive economic zone (EEZ), according to the latest analysis by Asia Maritime Transparency Initiative (AMTI). Their presence underscores Beijing's assertion that it has territorial rights in this area of the South China Sea.
Chinese law enforcement has maintained a continuous presence at Harbour Energy's drilling site north of the Natuna Islands since early July, AMTI said in its latest report.
"Satellite imagery and commercial automatic identification system (AIS) data reveal several close encounters between the China Coast Guard (CCG) and Indonesian law enforcement and navy, as well as the visit of a US aircraft carrier near the site of the standoff—but neither appeared to have much effect on the CCG," said AMTI.
AIS data and satellite imagery signals that on many occasions Indonesian vessels pursued Chinese vessels at ranges of less than 1 nautical mile and much closer than AMTI has observed of Vietnamese and Malaysian patrol vessels in similar recent standoffs with China. This shows Indonesia is prepared to take a tougher stance against Chinese incursions compared to its neighbours.
AMTI reported on 12 November that China Coast Guard (CCG) vessel 6305 remains in the Tuna Block operating near the Noble Clyde Boudreaux drilling rig and Indonesian patrol ships continue to deploy to the area.
The Singa Laut-2 well was finished in early September and Harbour is now drilling the second appraisal well, Kuda Laut-2, in the Tuna Block. Indonesian upstream regulator SKK Migas said in late September that the second well, being drilled by the Noble Drilling deep-water Noble Clyde Boudreaux, is due to be finished in early November. Harbour Energy said in its half-year results, also released in late September, that the well would be completed during the fourth quarter.
In recent years, Vietnam, Philippines, and Malaysia, have all come under pressure to end joint development projects with foreign energy companies operating in areas of the South China Sea claimed by Beijing.
Harbour's drilling has attracted the attention of Beijing as the Tuna discovery sits in an area also claimed by China through its sweeping claim to most of the South China Sea within its U-shaped 'nine-dash line', which is not recognised by its neighbours or internationally by the United Nations Convention on the Law of the Sea. The Tuna PSC lies about 10 nautical miles from the Indonesia-Vietnam maritime border.
In May, Russia's state-backed Zarubezhneft acquired a 50% share in the Tuna block that is being appraised, and is operated by Premier Oil, now a Harbour Company. As part of its farm-in deal, the Russian company will carry Premier Oil for its share of the two-well campaign.