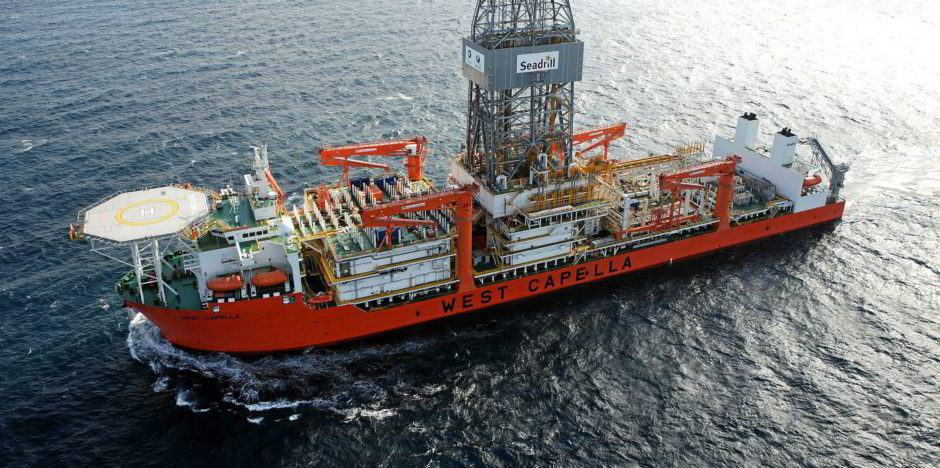 China has again been contesting Malaysian oil and gas activity in the South China Sea. This time Beijing has been targeting Thai state-backed upstream player PTT Exploration & Production's (BKK:PTTEP) upstream drilling operations offshore Sabah.
A Chinese survey ship, the Da Yang Hao, was sent to waters within Malaysia's continental shelf to carry out its own survey. "The apparent trigger for its deployment were the activities of the West Capella, a drillship no stranger to oil and gas standoffs, contracted since July by Thailand's PTTEP for drilling in the Siakap North Petai oil field in Malaysia's Block K," the Asia Maritime Transparency Initiative (AMTI) said in its latest report.
"The Da Yang Hao began its survey on September 25, notably also operating in the Bruneian and Philippine exclusive economic zones (EEZs) and continental shelves. It made clear that its operations were retaliation for the West Capella's activities when it made three visits to within six nautical miles of the drillship," said the AMTI.
According to commercial automatic identification system (AIS) data and satellite imagery, the Da Yang Hao's escort included two auxiliary research vessels, the Yue Xia Yu Zhi 20028 and 20027, as well as at least one militia vessel, the Qiong Sansha Yu 318, along with the China Coast Guard (CCG) vessel 6307. A satellite image from Planet Labs taken on October 15, the last day of its survey, shows the Da Yang Hao surrounded by four ships, with additional vessels possibly hidden by significant cloud cover, reported AMTI.
The West Capella is due to complete its operations this month.
In recent years, Vietnam, Philippines, and Malaysia, have all come under pressure to end joint development projects with foreign energy companies operating in areas of the South China Sea claimed by Beijing.
"Over the last four months, Chinese vessels have been contesting Indonesian and Malaysian oil and gas activity in the South China Sea in the latest instance of what is now an established pattern," noted AMTI.
Since 2013, the Chinese Coast Guard (CCG) has maintained a near continuous presence at Luconia Shoals off the Malaysian state of Sarawak. The area hosts significant hydrocarbon deposits and fisheries. The former is particularly important to Kuala Lumpur as a lucrative source of income.
In late 2019 and early 2020, the CCG upped the ante in the area by trying to disrupt Malaysian survey and drilling activities by harassing Malaysian-chartered drilling rigs, supply ships and survey vessels.
This year China has been contesting new Malaysian oil and gas development at Petronas' Kasawari field offshore Malaysia with China Coast Guard (CCG) vessels harassing the project.
In late 2020, the Chinese coast guard was harassing a drilling rig contracted to Thailand's PTTEP in Malaysian waters off Sarawak as the Thai company attempted to appraise what was its biggest ever gas discovery.