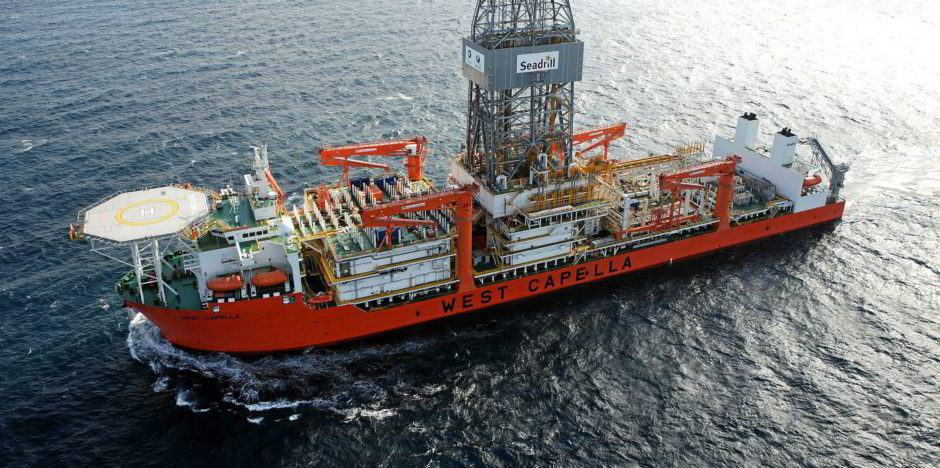 UK-listed Harbour Energy (LON:HBR) said it is on track to probe the deep waters of Indonesia's North Sumatra basin in its Andaman II production-sharing contract (PSC) with drilling set to start around March-April 2022. Significantly, the company has already identified potential commercialisation paths with first gas eyed by 2026, as well as options for carbon capture and storage (CCS).
The region, which is largely undrilled, offers the potential for big gas discoveries. Timpan-1 will be drilled by the West Capella drillship in waters 1200 metres deep, Stuart Wheaton, EVP head of international business, said during the company's capital markets day last Thursday. Total cost to drill the well will be $80 million to $85 million, which is billed as high impact and low-risk targeted exploration.
The Timpam play opening well is targeting 300 million barrels of oil equivalent and is expected to be gas prone. Moreover, Harbour has "good confidence" in the probe, said Wheaton. The gross play potential is up to 12 trillion cubic feet and 400 million barrels of condensate.
If successful, there is also potential for accelerated first gas by 2026. "It's a great address for any discovery to supply domestic and regional energy demand. Importantly, there is already established oil and gas infrastructure to support our activity," added Wheaton.
Crucially, the Arun liquefied natural gas (LNG) export facility is nearby. Large, depleted fields, such as Arun, offer CCS opportunities for emissions disposal, said Wheaton. "We can envision a very large carbon zero type hub in case of a very large discovery," he said.
Premier Oil, now a Harbour company, holds a 40% operated interest at the Andaman II Block. It said it has a strong supportive partnership with BP (LON:BP) and Mubadala.
The region, which is largely undrilled, offers the potential for big gas discoveries. Repsol and Petronas are also hoping to drill the much-anticipated Rencong-1X wildcat in the North Sumatra basin by early 2022. The probe is targeting potential giant gas pockets in the Andaman III exploration Block in waters 1500 meters deep.