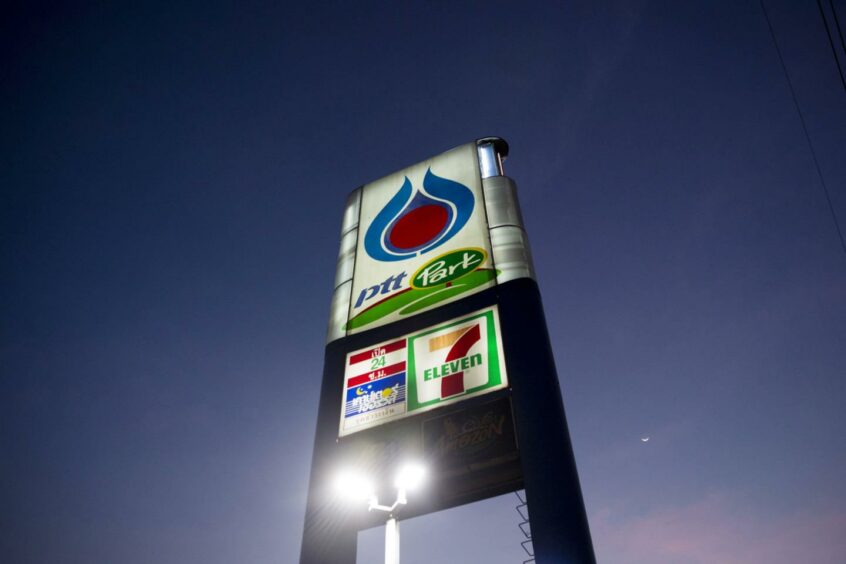 Thailand's PTT Exploration & Production (PTTEP) has confirmed it will take over operatorship of the Yadana gas field offshore Myanmar in July as TotalEnergies (LSE:TTE) walks away in a transaction with no commercial value.
The French company has cited its protest to the junta's continued violence against civilians following a military coup in early 2021 for its hasty retreat. However, it appears that TotalEnergies departure will hand state-owned company MOGE a greater share of the project for free. MOGE is a key source of revenue for the junta and was placed under sanctions by the EU last month.
TotalEnergies has come under increasing pressure by activist groups regarding its involvement in Myanmar and it seems the reputational risk of staying was too great for the Paris-based company that has operated Yadana since 1992. In January it announced it would exit Myanmar within six months.
PTTEP (BKK:PTTEP) said yesterday that its nomination as the new operator of Yadana has been approved by the remaining partners in the project – Chevron (NYSE:CVX) and MOGE. The transfer of operatorship is expected to be complete by 20 July 2022.
TotalEnergies' 31.24% share of Yadana will be allocated proportionately to the remaining joint venture partners with no commercial value, added PTTEP. Following the French company's withdrawal, PTTEP will hold 37.0842% interest, while Chevron will hold 41.1016% interest, said PTTEP. Any mention of state-owned MOGE was conspicuously absent, but presumably its share of Yadana will rise to 21.8142%, up from 15% currently.
PTTEP said it places the utmost importance on continuity in gas production and preventing disruption to energy demand as Yadana is a pivotal source of natural gas supply for people in both Myanmar and Thailand.
Yadana currently produces 770 million cubic feet per day (mmcf/d) of gas with about 220 mmcf/d supplying 50% of Myanmar's gas demand that helps generate electricity. Thailand also relies on Yadana for around 550 mmcf/d of gas to supply 12 power plants. This imported gas makes up roughly 11% of Thailand's gas demand, added PTTEP.
PTTEP underscored the importance of the gas supply in generating electricity for both households and industrial sectors in Thailand and Myanmar, covering medical service and public health, education, transportation, communication, and telecommunications.
Chevron is also seeking to exit Yadana, but in contrast to TotalEnergies, it wants to do so via a commercial transaction that would not see MOGE take a greater share of the project.
PTTEP is the logical acquirer as there will not be many suitors willing to take on the reputational risk associated with Myanmar. But as Energy Voice reported yesterday consultancy Rystad Energy estimates Chevron's current share of Yadana is worth around $200 million to $250 million. However, it seems unlikely that the Thai company will be willing to pay so much given it is the only realistic buyer.
Recommended for you

Thailand needs 'shale' gas moment as energy crisis deepens on PTTEP's watch