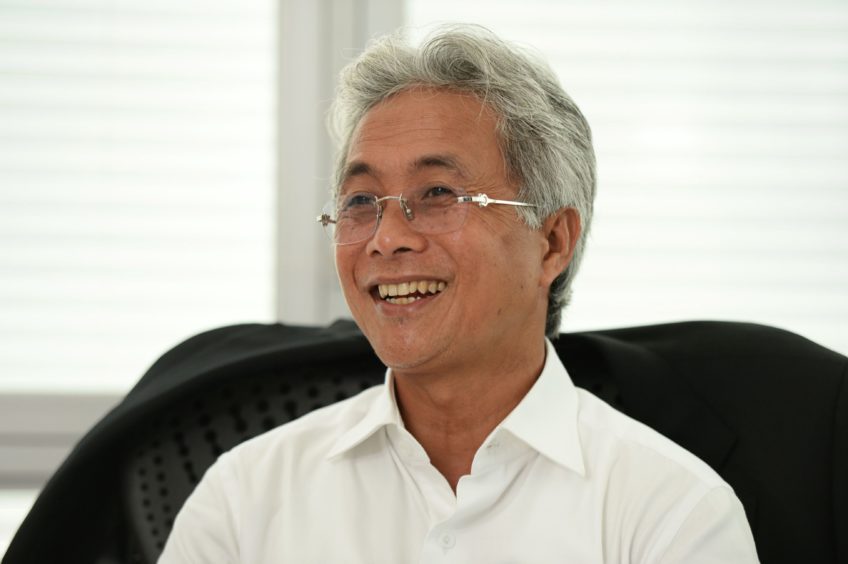 Russia's Zarubezhneft is interested to bid for the giant East Natuna gas Block offshore Indonesia, according to upstream regulator SKK Migas, when the area is auctioned next year.
The head of SKK Migas, Dwi Soetjipto, told local media on Monday that the Russian company, which is a partner of Harbour Energy at the Tuna Block, is interested in the carbon dioxide (CO2) intense field. Malaysian oil and gas companies are also interested, he added.
Indonesia's Ministry of Energy and Mineral Resources (ESDM) previously stated that it would re-tender the East Natuna block after the handover process from Pertamina was finished. That process is expected to be completed by the end of this year, Tutuka Ariadji, director general of oil and gas at ESDM, said last month. He added, the government is aiming to split the block up into smaller parcels and auction it in early 2023.
The block, formerly known as Natuna D Alpha, has gas-in-place estimated in excess of 200 trillion cubic feet, but with CO2 content in excess of 60%, research from Wood Mackenzie shows. Total proven reserves of natural gas are pegged at 46 trillion cubic feet.
In recent times, Pertamina had been courting US major ExxonMobil to help it develop oil resources at the giant East Natuna field in the disputed waters of the South China Sea. Crucially, development of the field faces huge technical, economic and geopolitical challenges, but Pertamina believed a gradual phased development, starting with oil could offer a solution.
The East Natuna gas field sits in the South China Sea off northern Natuna Island, Indonesia. Significantly, it lies within a maritime area claimed by China, which could present geopolitical challenges to any development on top of the immense technical challenges.
The field was discovered in 1973 by Agip. In 1980, the Indonesian state-owned oil company Pertamina and Exxon formed a joint venture to develop Natuna D-Alpha. However, due to the high CO2 content the partnership was not able to start production. In 1995, the Indonesian government signed a contract with Exxon but in 2007, the contract was terminated. In 2008, the block was awarded to Pertamina.
Recommended for you

Indonesia stacks up low-carbon deals in visit to US