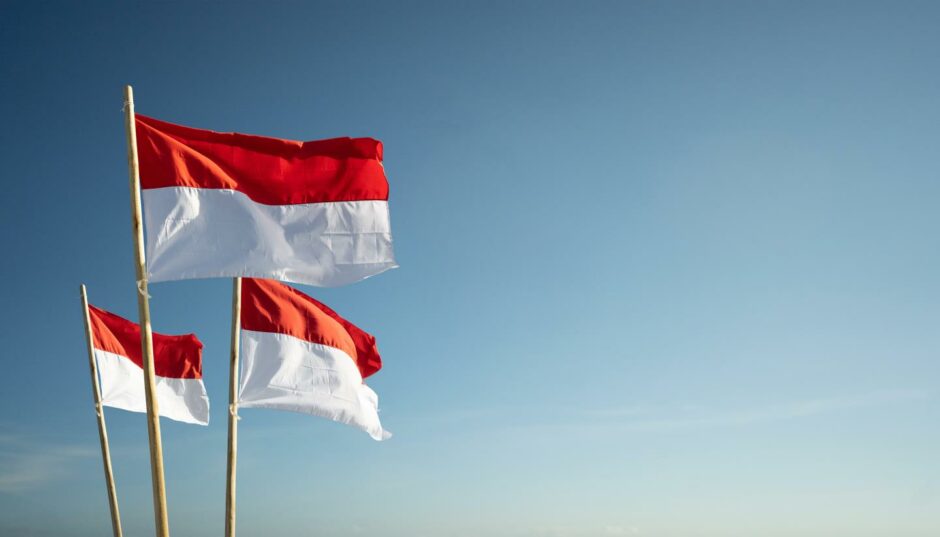 Robert Chambers, APAC-focused upstream expert, analyses the upstream oil and gas merger and acquisition (M&A) opportunities in the Southeast Asian nation of Indonesia in 2023.
Indonesia has not been an easy place for international upstream companies to do business over the last 10 years or so. We have seen a lot of hair being pulled out due to government decision making or just simply the bureaucratic nature of progressing projects. I have met many an explororer in this region who have sworn never to go back. However, despite these challenges, the subsurface potential continues to entice people in.
I think we have all given up any realistic expectation that the government's 2030 production targets, 1 million bbl/d of oil and 12 Bcf/d of gas, are going to be hit. However, there remains pressure on SKK Migas and Pertamina to arrest the decline and, ideally, show some growth in production by 2030. Given this pressure, there seems to have been a shift in the sentiment, with some small positive steps being taken, long may this continue.
The Majors
I looked at the majors across the region in my last article.  To summarise for Indonesia:
BP: Tangguh gives them plenty of reason to stay (global-scale LNG project, undergoing expansion, PSC was just extended to 2055). I can't see BP looking to divest from Indonesia.
ExxonMobil: Cepu is their only asset, and a great one. But it is time to either expand or exit.
Chevron: the loss of the Rokan PSC has sounded the death knell for Chevron's presence in the country. We can expect the (very slow) process for them to continue to divest their remaining the Rapak and Ganal PSC's. These expire in 2027/28 and Chevron will want to be compensated to leave earlier and won't be in a favour-doing mood.
Shell: looking to divest their only asset, the Masela PSC. They will want to be nicely compensated, but the buyer pool looks limited.
ConocoPhillips: completed their exit in 2022. Unlike Arnie, they won't be back.
TotalEnergies: almost gone.
Eni: are happy with their Kutei assets. But could do with resolution on Rapak and Ganal, where they have been (wrongly) announced to have made a deal for Chevron's stakes.
Companies That May Exit
I won't go through a full list of companies here, but will focus on those that have a decent-sized position in the country:
Repsol: have divested from the rest of Southeast Asia and I expect them to divest from Indonesia. They should get better value for Corridor with a 5-year extension to the GSA with Singapore and the potential to develop Kaliberau Dalam looks limited if they are to meet their commitment of all greenfield developments being net zero. I would make MedcoEnergi favourites for their assets but an interesting alternative would be for EIG (who hold 25% of Repsol upstream) to create a spin-off that could then continue to invest in Indonesia.
Mubadala: another company that has divested assets recently in Southeast Asia (Thailand), and we could see them exit Indonesia sooner rather than later. However, they may wait to confirm the materiality of their exploration acreage in Andaman before any exit.
Cenovus (Husky): following the merger of Husky and Cenovus, there has been little news in terms of their plans for the region. They continue to progress developments at their Madura Strait PSC but have limited other assets. It would be pretty easy to see a divestment to simplify their portfolio.
Companies With Growth Ambitions
This will be a fairly short list, but there is an obvious place to start:
Harbour Energy: following the merger of Premier and Chrysaor, I wasn't sure if the new company would have the appetite to remain in Southeast Asia or to simply focus on the North Sea. However, Harbour are now seeing the upside of diversification in their portfolio as the impacts of the windfall tax introduced in the UK start to hit their bottom line.
Indonesia has been treating Harbour well, 2022 saw them have success with a gas/condensate discovery Timpan-1 well in the Andaman II PSC. They have announced plans to drill three further wells in the PSC this year. In January 2023, the Indonesian government approved the first POD for Harbour's Tuna PSC, which is based on the development of the Kuda Laut and Singa Laut fields. Some challenges remain before FID, particularly relating to overlapping claims.
Conrad Asia Energy: 2022 was a big year for Conrad, with a successful IPO and then the government approval for a revised POD for their Mako field development.
Criterium Energy: they were a new entrant to Indonesia in 2022, taking Mitsui's 42.5% stake in the Bulu PSC. They will be looking to monetise the Lengo gas field but will need to resolve a number of issues including the operated stake still held by KrisEnergy, the status of the POD approval (it may have expired), and a GSA. However, there is certainly gas to be monetised and there may be the potential to optimise development around the existing facilities at the Kepodang field.
Japanese Companies
Japan has a long history with oil and gas in Indonesia but this has significantly shrunk over the last decade, with involvement now limited to a few key projects that generally involve LNG export. I don't expect any sale of these gas-to-LNG assets but we may see further M&A for some of the other assets:
JAPEX may look to divest their 25% stake in the Kangean PSC. EMP would be the likely buyer here.
MOECO may look to divest their 10% stake in the Kaliberau Dalam PSC.
It would appear that INPEX are committed to the Abadi PSC, but the divestment of Shell's stake needs to be resolved before the project can progress, with ESG pressures meaning that CCS may need to be looked at which, in turn, may require some PSC term renegotiation.
The Regional NOCs
Southeast Asia has seen the regional NOCs take an increasingly important regional role outside of their home countries. In particular, PETRONAS, Pertamina, and PTTEP.
PETRONAS: have stakes in a number of producing assets in Indonesia including the Jabung PSC, the Ketapang PSC, and Madura Offshore PSC, as well as an interest in the Sakakemang PSC. They have continued to invest and have just received POD approval for the development of their Hidayah discovery in the North Madura II PSC that may tie-back into their existing facilities at Bukit Tua.
PTTEP: have long wanted to enter Indonesia, but they have been unable to owing to an ongoing lawsuit around the Montara oil field (Australia, 2009). Last year, it briefly appeared that this had been settled but Indonesia have launched a fresh class action suit for US$1.7bn relating to the spill. It seems like any ambitions PTTEP had for Indonesia will have to wait a good while longer.
Recommended for you

What's happening with the oil and gas skills passport?