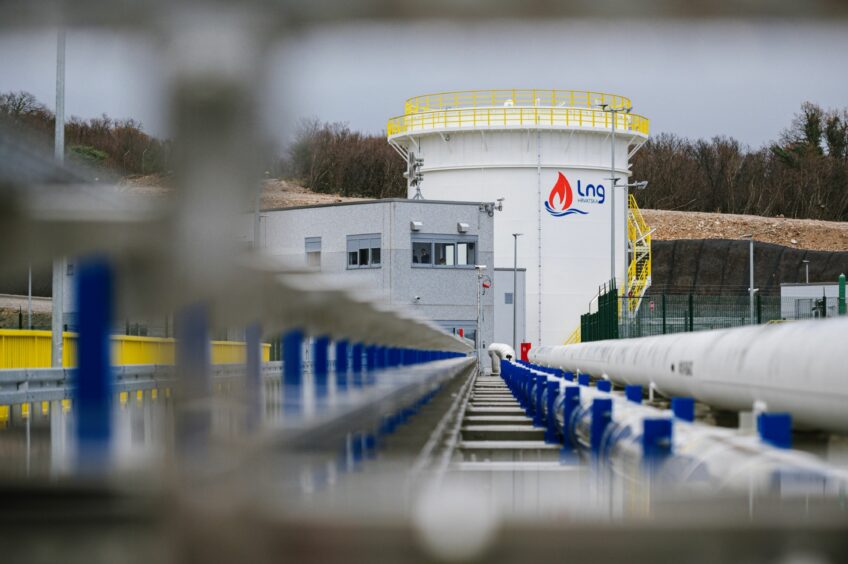 Gail India Ltd. is looking to buy a stake in a US liquefied natural gas export facility amid a wider global effort to secure supply to meet rising fuel demand.
The company released an expression of interest to acquire as much as 26% equity in an existing LNG plant or a proposed facility that will be commissioned by 2027, according to a document released on its website. US LNG project developers can submit an offer to Gail.
Gail is also interested in sourcing 1 million tons a year of LNG from the facility for 15 years from 2026, the document said. The company already has long-term contracts for supply from two US LNG export plants.
The move comes as competition for the fuel is expected to remain fierce for years. Meanwhile, New Delhi is trying to boost its LNG import capacity to increase the share of natural gas in its mix to 15% by 2030 from about 6% now, Prime Minister Narendra Modi said at a conference earlier this month.
A Gail spokesperson said the expression of interest would help to secure LNG supply.
Gail is also in discussions with Abu Dhabi National Oil Co. and Russia's Novatek for long-term LNG deals, Chairman Sandeep Kumar Gupta said at the same conference.
The company is under pressure to find new suppliers after the war in Ukraine interrupted some deliveries.
Before the invasion, Gail was receiving Russian LNG via a long-term contract with an international unit of Gazprom. However, those deliveries were halted last year after Germany seized the Gazprom unit and Moscow blocked further supplies in response.
Recommended for you

Gulf IPO rush resumes as Adnoc tees up largest deal of 2023