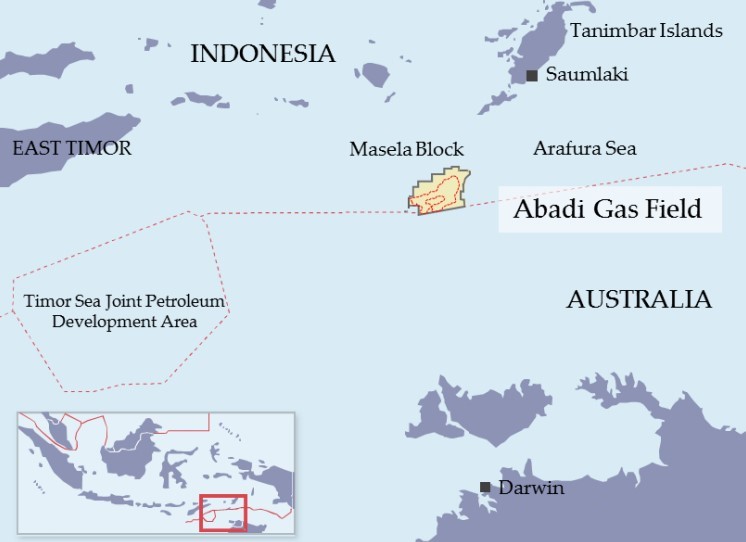 Japan's Inpex has submitted a new plan of development (POD) for the Abadi LNG project in Indonesia, incorporating carbon capture and storage (CCS).
The Japanese company said it expected to "sequentially resume" activities at Abadi and begin front-end engineering and design (FEED) work. This would be subject to the Indonesian authorities' approval of the revised POD.
Inpex and partner Shell would plan to reach a final investment decision (FID) in the second half of this decade and begin producing in the early 2030s.
Abadi LNG would have production of 9.5 million tonnes per year of LNG. Inpex said this would be equivalent to more than 10% of Japan's annual LNG imports and that the project would improve energy security throughout the region.
The plan would help the economy in the east of Indonesia, Inpex said, and be aligned with the country's net zero by 2060 plans. Inpex has a 65% stake in the project.
Inpex set out its zero carbon plans in February 2022. Indonesia set out its CCS regulations in March 2023.
The Japanese company expects the Abadi project to be the first CCS plan carried out on a cost-recovery basis.
Sale plans
Indonesia's Pertamina is working on the purchase of Shell's 35% stake in the Abadi LNG plan. In December, a Pertamina official said a non-biding offer had been made and that negotiations were under way.
Japan has discussed lending Pertamina money to buy the Shell stake.
The local regulator has reported that Shell has spent around $1.3 billion on the works already. Abadi LNG may cost $19.8bn, of which Shell's stake would be around $6.3bn.
Inpex did not reveal CCS costs. However, but previous estimates put this at around $1.4bn.
The production-sharing contract (PSC) runs until November 2055. The field is in water depths of 400 to 800 metres and is 150 km offshore.
In addition to the LNG production, Abadi also sees some gas going to local consumption, alongside condensate production of 35,000 barrels per day.
Recommended for you

High storage tempers volatility in LNG markets