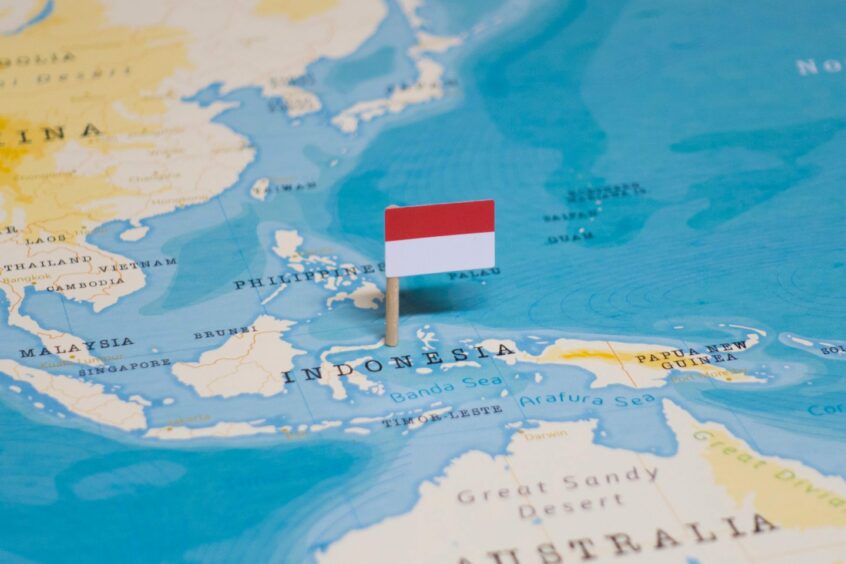 Indonesia has awarded a trio of exploration blocks to several consortia of oil and gas firms, in the first of a series awards expected this year.
In a statement on Wednesday the country's director general of oil and gas, Tutuka Ariadji, confirmed that three working areas – Peri Mahakam, Sangkar and Bunga – had been awarded to operators including state-backed Pertamina and Italian multinational Eni (MI:ENI).
The Bunga area is located offshore East Java with an area of 8,500 km2 and potential oil and gas resources of 1,300 billion barrels of oil equivalent (boe), Indonesia's energy ministry said in a statement, and was awarded to a venture of Pertamina Hulu and South Korea's Posco International.
A group comprised of Pertamina and Eni Indonesia secured the Peri Mahakam area offshore of East Kalimantan, which stretches across 7,414.43 km2 and also holds and estimated oil and gas resources of 1.3 billion boe.
The Sangkar area is lies stretches both onshore and offshore between East and Central Java, with an area of some 8,122 km2 and a potential oil resource of 130 million barrels and gas of 300 billion cubic feet (bcf). It was awarded to PT. East Exploration Saka.
In total the three consortia pledged $14.2 million in investment as well as signature bonuses of $200,000, the director noted.
The awards are the first of 10 oil and gas working areas expected to be offered this year, including a prospect in the South China Sea.
Indonesia wants attract new investment in exploration and production as the government is maintaining its ambitious goal of boosting liquids (oil and condensate) production to 1 million barrels per day and gas output to 12 billion cubic feet per day by 2030.
Recommended for you

$5bn worth of oil and gas assets up for sale in Southeast Asia