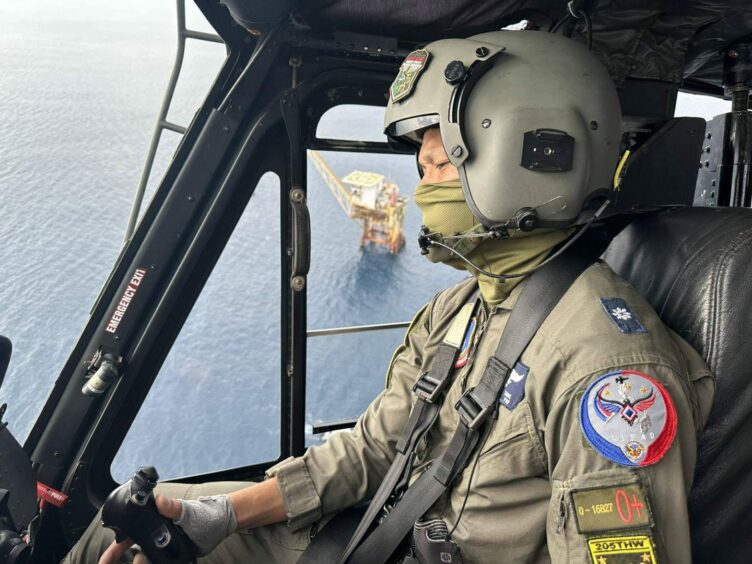 Armed forces in the Philippines have carried out an exercise simulating an attack on an offshore platform, with US troops.
The Gas Oil Platform Takedown and recovery (GOPLAT) exercise was carried out on the abandoned Matinloc platform, off the coast of El Nido, Palawan. The Western Command Armed Forces of the Philippines said the exercise was intended to recreate an attack on the Malampaya gas to power project.
The exercise involved accessing the platform in two ways, by air and by sea.
On April 16, a SEAL team arrived on a boat while another SEAL team arrived on a Philippine Air Force (PAF) helicopter. The teams carried out close quarter combat and deck clearing.
US and Filipino troops carried out a similar exercise on April 19.
The Western Command said it would "continue to sharpen its sphere in protecting and securing the country's economic crown jewel, the Malampaya Natural Gas to Power Project".
Power needs
Vice Admiral Alberto Carlos carried out an aerial inspection of the Malampaya platform on April 7. Western Command said this was part of its commitment to ensuring continued power generation during Easter and throughout the peak summer months. The admiral then went to the Matinloc platform.
"It is important for us to ensure the uninterrupted oil supply chain from Malampaya as it accounts for 40% of Luzon's power requirement. Any interruption to this line may mean a minimum of a 10-hour blackout," said Carlos.
The admiral observed the Philippine Navy's drone capacity, in a visit at El Nido. The Unmanned Aerial System (UAS) Flight Unit helps provide "sustained maritime domain awareness" around Malampaya.
Shell sold its 45% stake in the Malampaya project in November 2022 to Prime Infrastructure Capital. The buyer has talked of producing as much gas as possible in order to sustain power to Luzon. The field is running down, with some estimates suggesting it will run dry by 2026.
The service contract on the field is due to expire in 2024. Licence holders have applied for an extension, but as of February the Department of Energy (DOE) had not commented.
However, it did say that "the interest of the country in promoting gas and oil resources for the people's benefit remains paramount. Accordingly, the Philippine government retains at all times its full control over all aspects of gas and oil exploration and development. The service contractor is exactly that: Contractor."
Recommended for you

Marcos extends Malampaya contract with drilling commitments