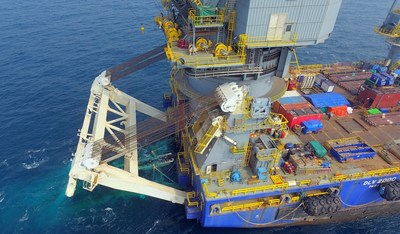 McDermott International has won an offshore transportation and installation contract from Sarawak Shell Berhad (SSB) in east Malaysia.
The contractor said the work was for the F22, F27 and Selasih fields, off the coast of Sarawak. It did not report the value of the contract.
McDermott will carry out work for two pipeline segments and one section of flexible pipelay. It will also provide pre-commissioning work on all infield pipelines and the structural installation of three jackets and topsides.
"This is the fourth project we are executing for Shell under the Subsea and Floating Facilities project portfolio, demonstrating the strength of our long-standing relationship," said Mahesh Swaminathan, McDermott's Senior Vice President, Subsea and Floating Facilities.
"To ensure efficient project delivery, we will draw upon the expertise from our Kuala Lumpur centre, which supports the global execution of subsea and offshore projects."
Gas from the new Sarawak project will go to feeding Malaysia LNG.
McDermott will carry out project management and engineering in Malysia. The company's DLV2000 heavy lift and pipelay vessel will carry out the offshore installation.
The pipelay vessel is currently at anchorage in the Middle East, according to Marine Traffic.
Supply plans
Shell operates a number of fields offshore Sarawak. The company signed a heads of agreement (HoA) in December 2019 on extending the Malaysia LNG project. This ensured the company could take a continued role on some licences, while also picking up work on the new fields: F22, F27 and Selasih.
KKB Engineering's OceanMight won a letter of award from SSB in November 2022. The award was a price agreement for engineering, procurement and construction (EPC) on standard wellhead platforms.
In January, KKB said it had received limited notice to proceed from SSB for wellhead platforms on the F22, F27 and Selasih development. This contract began in December 2022 and was expected to take nine months, KKB said.
Recommended for you

McDermott kicks off major financial restructuring