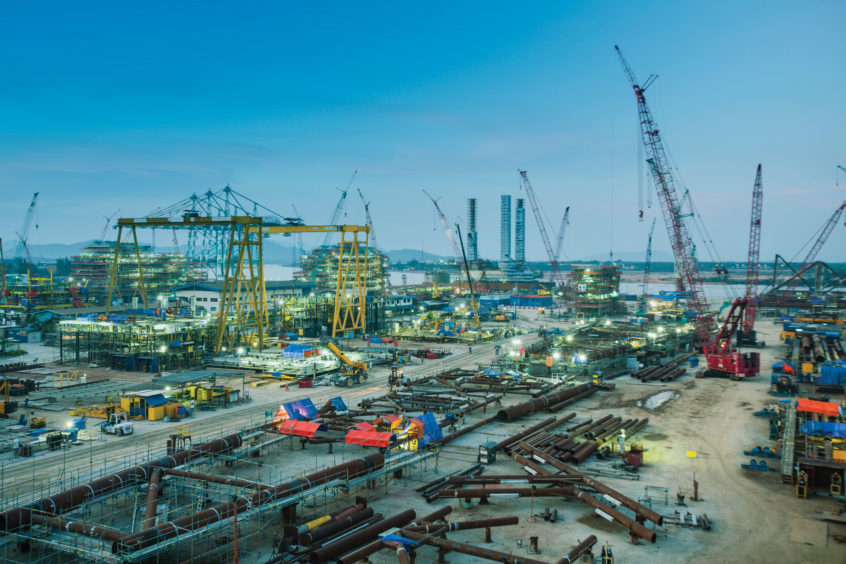 Shell has terminated a contract with Sapura Energy on a pipeline, leaving the contractor to consider its legal options.
Brunei Shell Petroleum awarded the PRP7 pipeline replacement project to Sapura Offshore in June 2020. The contract covered the replacement of a 16-inch 9.4 km pipeline, including topside modification and riser and pipeline demolition.
Sapura announced the contract termination in a regulatory filing yesterday.
Shell reduced the scope of the contract "for cause" in March this year, alleging breaches of contract by Sapura Offshore. Earlier in October, Sapura said Shell had sought arbitration on the contract. The two sides held a meeting on October 5.
Sapura "has sought advice from its external counsel and will continue to do so" on its legal position.
Shell, in its arbitration claims, was seeking a declaration that it had validly reduced the contract and that Sapura Offshore had breached "certain provisions". As such, the operator said it was seeking full compensation for damages.
Salman run
The pipeline contract is not the only challenge for Shell and Sapura's relationship. Shell also filed a notice of arbitration on the Salman project. The operator claimed to cancel the contract for cause in March, alleging breaches from Sapura Fabrication.
Shell set out changes to the contract in June this year, for the project offshore Brunei. This included work on a wellhead platform and pipelines.
The arbitration sought a declaration that Shell was justly cancelling the contract for cause and for the payment of compensation.
Sapura claimed that a stay of proceedings in Malaysia should also cover the Salman contract and arbitration.
Sapura reported its second quarter results in late September. At the time the company noted it was facing "multiple operational challenges. These challenges include escalating project and financing costs, as well as the lack of access to bank guarantees and working capital, which in turn affected order book replenishment."
In particular, the company noted its engineering division was facing delays.
Sapura is in talks with its financiers, with the aim of reaching an agreement in principle by the end of this year.
CEO Datuk Mohd Anuar Taib said tackling the company's "unsustainable debt remains a crucial part of our sustainability".
Recommended for you

Shell talks up $5bn Bonga North plan with president