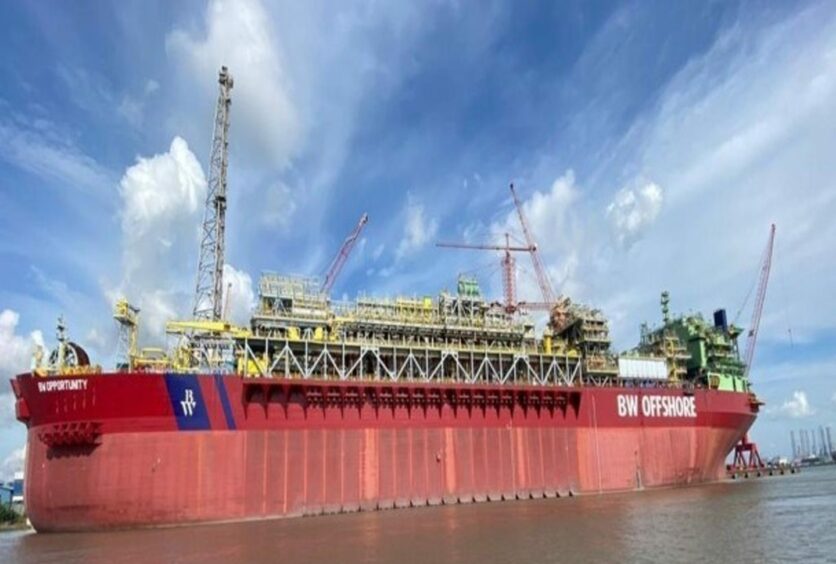 BW Offshore has signed an agreement for the sale of the BW Opportunity to an undisclosed third party, amid a series of planned vessel divestments.
The Oslo-listed vessel operator (OSLO:BWO) reported the sale of the floating production storage and offload (FPSO) unit included a total consideration of $125 million.
The sale is subject to conditions and is expected to be completed by the end of the first quarter of 2023.
Built in 1989 and converted in 2007, the Panama-flagged Opportunity the capacity to process 35,000 barrels per day of oil and 350 million cubic feet per day of gas, with onboard storage for up to 900,000 barrels.
In parallel with the sale, the company said it was also exploring "commercial principles" for the provision of engineering, procurement, construction and commissioning services, and pperations and maintenance work for the buyer for five years after the sale.
The unit had been working for Petrobras offshore Brazil from 2009 until 2020, after which time it was moved to Singapore for layup.
In its 2022 annual report BW said the vessel had been in layup for repairs throughout last year, but was as of February actively marketed for potential redeployment.
Formerly known as the Cidade de Sao Mateus, the Opportunity was the site of a deadly explosion in 2015 in which nine workers were killed and 26 injured.
74 people were on board the vessel off Brazil during the incident, which occurred after a gas leak caused an explosion in the vessel's pump room.
It was deemed the "most severe offshore petroleum accident since the Macondo blowout in the US in 2010".
Looking to its other assets, BW has said divestment negotiations are also ongoing for its BW Athena, Espoir Ivoirien, Abo FPSO and Sendje Berge vessels, which represent all remaining units in its conventional FPSO fleet.
Recommended for you

Keppel wins another Petrobras FPSO deal worth $2.8bn