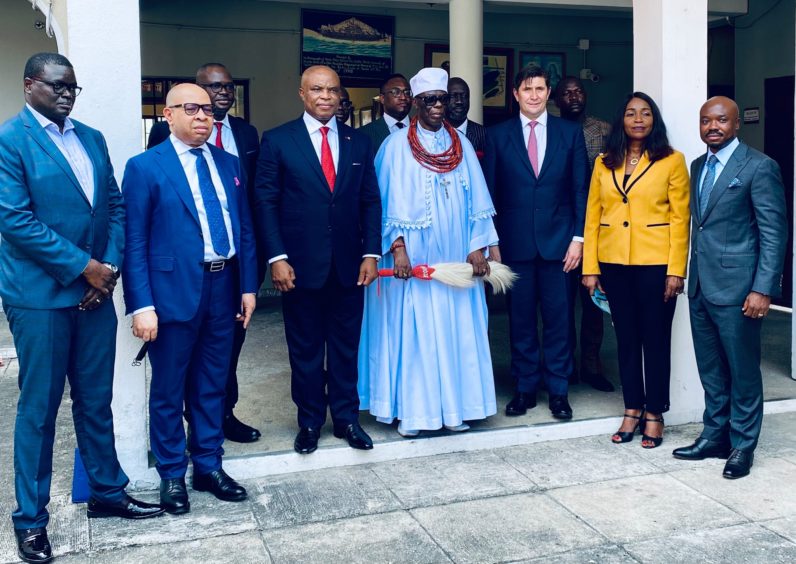 A Lagos court has ordered Seplat Energy CEO Roger Brown must step back from running the company for seven days.
The Federal High Court issued an interim order halting Brown from carrying out work. The order alleges "unfair, prejudicial and offensive acts" by chairman Basil Omiyi, CEO Brown and all the independent non-executive directors.
The order allows Omiyi and the non-execs to continue running Seplat. Brown has delegated his authority to COO Samson Ezugworie for the period.
Moses Igbrude, Sarat Kudaisi, Kenneth Nnabike, Ajani Abidoye and Robert Ibekwe filed the injunction. The Seplat statement said these five "purport to have shares" in the company.
The court based its order on allegations around various actions taken by Brown. He organised a site visit for shareholders, cancelled some landscape and catering contracts and introduced a new job performance rating.
Seplat denied the allegations. Since Brown became CEO, it said, Nigerians had been appointed to high-ranked positions at the company, including chairman, CFO and COO.
The company repeated its assertion that the allegations stemmed from a "vindictive reaction" to the board's updated corporate governance standards. Seplat will respond to the allegations in court, it said. This Day has reported another hearing will be held on March 23.
It was reported yesterday that Brown was working in the company's UK office following his ejection from Nigeria.
Related parties
Seplat did not specify who might have lost out as a result of the cancellation of the landscaping and catering contracts.
However, Bloomberg reported in September 2022 that Seplat had paid out $450 million through contracts to companies connected to its founders. The company made the payments over 12 years, with these phasing out around 2021.
Seplat made the payments to 18 companies associated with former Chairman Ambrosie Bryant Orjiako and former CEO Austin Avuru. The company voted to phase out related party transactions in 2021.
Recommended for you

Seplat sues Orjiako over "deceit and false representation"