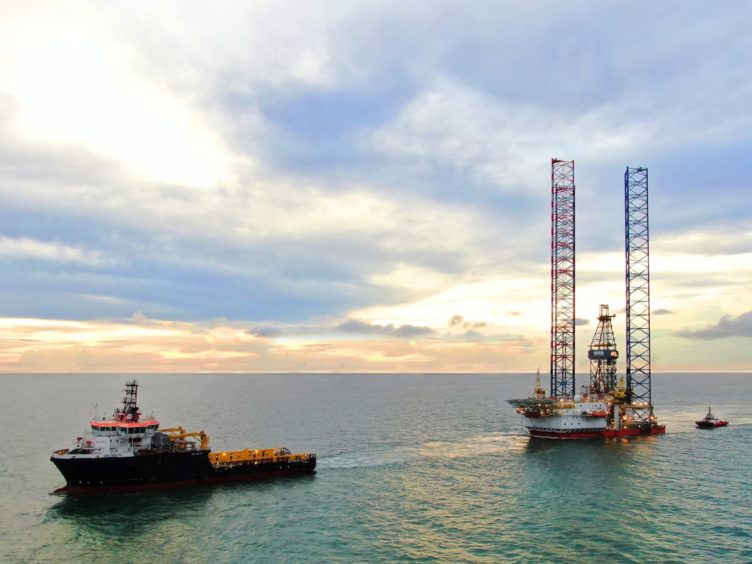 Shell and PTT Exploration and Production (PTTEP) have opted to extend rig commitments in Malaysia.
Noble Corp. said today that Sarawak Shell Berhad and Sabah Shell Petroleum Co Ltd (SSB/SSPC) had exercised three one-well options for the Noble Viking drillship.
One of those wells has been transferred to PTTEP for the Rotan NFE appraisal well, offshore Sabah. The drillship should begin this well in December 2023, with work taking 21 days.
The Noble Viking will also work on a six-well drilling campaign for SSB/SSPC, with the two well options tacked on to the end. This will add another 90 days to drilling, which will take place on the Marjoram Deepwater field.
As such, the Noble Viking will be in action until the second quarter of 2025.
The contract extension is 111 day, with a contract value of $49 million. This includes fees for managed pressure drilling (MPD) on some wells.
"We are excited to extend our great collaboration with these world-class operators in Malaysia on the Noble Viking, which was recently named Global Floater Rig of the Year by Shell, in recognition of the drillship's outstanding performance on the Gumusut-Kakap project for SSB/SSPC," Blake Denton, SVP of Marketing & Contracts at Noble, said.
"This summer, the Noble Tom Prosser will be joining the Noble Viking for contracts with Shell and PTTEP, and we expect that operating two high-spec rigs on long-term contracts in the country will enable us to unlock further efficiencies."
The Noble Viking is under contract to PTTEP until this month, with a $378,900 dayrate. It begins work for Shell in November, with its dayrate rising to $407,800.
Jackup works
The Noble Tom Prosser is a jackup with two contracts for 14 wells offshore Sarawak. The first contract is due to start this month, with the second starting in February or March next year.
PTTEP has also extended a contract for a jackup from Velesto Energy. The Naga 3 will work on the contract, which covers two firm wells, with a contract value of $13mn.
PTTEP will use the jackup to drill the Nangka-2 well, on Block SK417. Work is expected to start on July 12 and run until October 17.
Recommended for you

Shell kicks off drilling at Jackdaw field