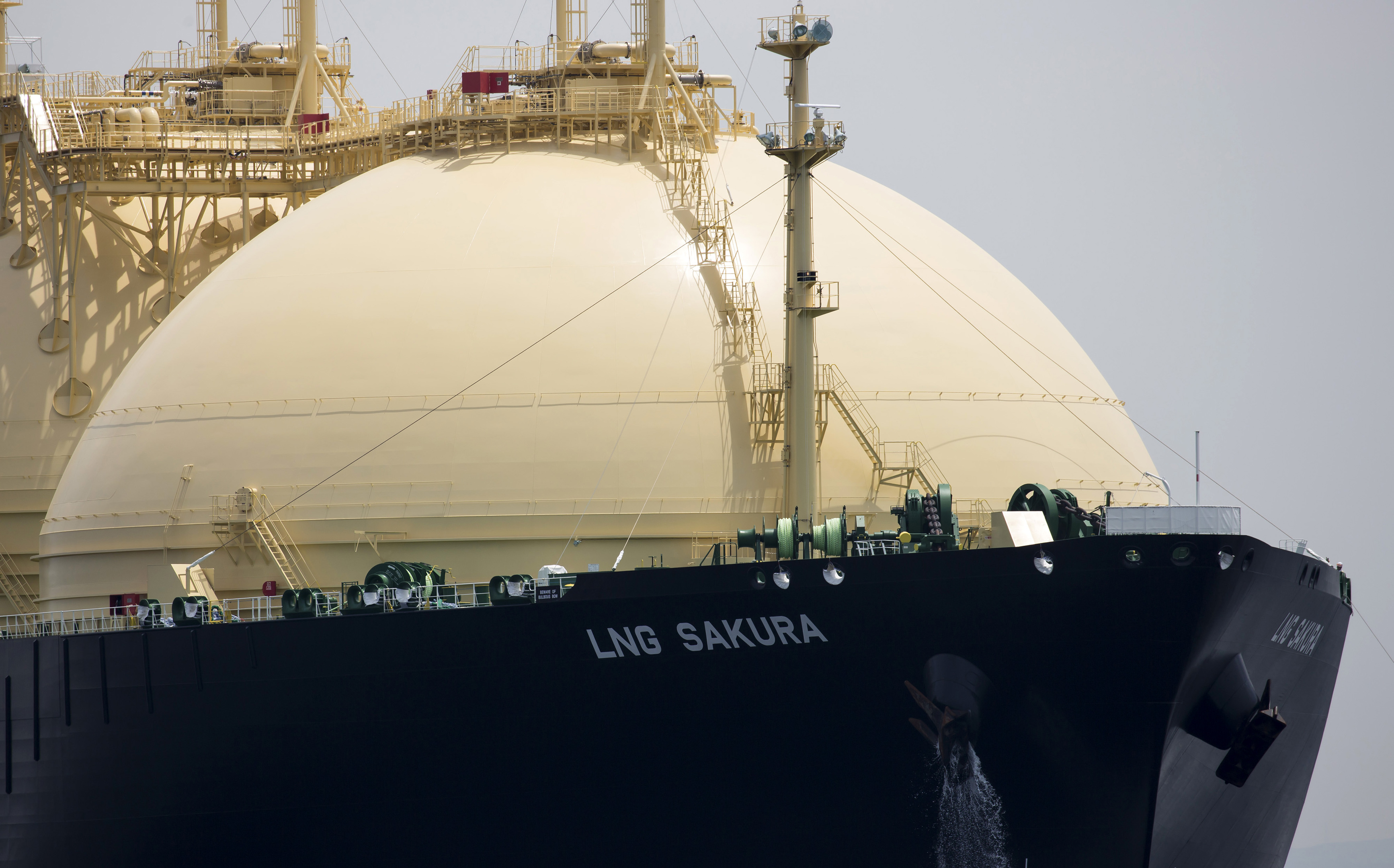 The Inpex Corp.-operated Ichthys LNG export project in northern Australia may load its first natural gas cargo as soon as this week, according to people with knowledge of the venture's preliminary sales plans.
The maiden liquefied natural gas cargo is scheduled to be loaded Oct. 17-22, with three more following in November, said the people, who asked not to be identified because the information isn't public.
The shipments would be the first gas exports from the $40 billion plant, which was approved for investment in 2012 by Inpex and its biggest partner, France's Total SA. Both companies declined to comment Monday.
If the cargoes are shipped without a hitch, the project would add a new source of supply just ahead of peak winter demand season and may help curb prices that have jumped to the highest since 2014 amid booming Chinese consumption and higher oil prices.
"If there is consistent and reliable production, it should soften prices as more Pacific-basin supply becomes available going into peak winter demand season," said Fauziah Marzuki, a Singapore-based analyst with Bloomberg NEF.
The S&P Global Platts Japan-Korea Marker for spot LNG, a closely watched regional price gauge, traded at $11.115 per million British thermal units Monday, up more than 50 percent since April. Inpex shares on Tuesday rose as much as 2.8 percent to 1,419 yen, and traded at 1,418.5 yen by 9:38 a.m. in Tokyo.
The Ichthys LNG venture has been beset by delays and cost overruns. When construction began in 2012, the project was expected to cost $34 billion and start at the end of 2016. Inpex in 2015 announced a delay and raised the cost to $37 billion. In 2017, it revealed a further setback to the end of March, a target the company also missed.
Preparing to Ship
Recent activity around the project indicated it was planning to start gas shipments. Inpex announced Oct. 1 that it loaded its first cargo of condensates, a light-form of crude oil. And it received a second so-called cool-down cargo — an LNG load that's injected into the plant to help prepare it for exports — in early October. (It's first cool-down cargo arrived in May.) As well, Japanese Prime Minister Shinzo Abe is scheduled to visit Darwin, near the site of the Ichthys project, next month.
It's likely some of the four shipments in the preliminary schedule are so-called commissioning cargoes, which LNG projects usually export as a test run of operations before commercial sales begin.
The cost of the Ichthys project, which the U.S. Energy Information Administration has labeled the world's most expensive, may rise to $43 billion, according to Sanford C. Bernstein & Co. The venture will have capacity for 8.9 million tons of LNG and 1.65 million tons of LPG annually. It will take about two years to reach full capacity, Masahiro Murayama, Inpex's senior managing executive officer, said late last year.
The LNG export project is Inpex's main earnings driver, and will account for over 80 percent of the firm's net profit when it reaches full production for the entire year ending March 2022, Koji Kamichika, an analyst at SMBC Nikko Securities Inc. said in a note Monday. Kamichika initiated coverage with an outperform rating and a target share price of 1,660 yen.
Inpex owns about 62 percent of Ichthys LNG, while Total SA holds 30 percent.
Recommended for you
X

Shell Springboard winner says 'credibility' helped secure £470k innovation grant