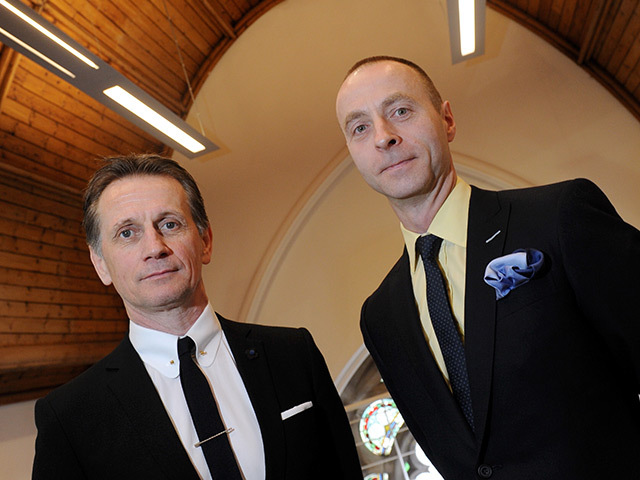 Aberdeen-headquartered oil firm Warrego Energy will be acquired by an Australian company in a reverse takeover.
Sydney-based Petrel will buy all Warrego shares before listing the entire share capital of the enlarged business on the alternative investment market (AIM) in London.
The listing is on the slate for early 2019.
Warrego investors will receive shares equating to about 77% of the capital of the combined business, but prior to the issue of the new shares.
The signing of a "non-binding term sheet" was announced last month, with a binding sale and purchase agreement expected to follow, firming up the details.
Warrego owns 50% of exploration permit 469, located 140 miles north-east of Perth, Australia, having sold the other 50% to Strike Energy for about £300,000 earlier this year.
Strike took over as operator and agreed to cover 100% of the cost of drilling the West Erregulla-2 exploration well in the first half of next year.
Strike's spending on the well will be capped at £6 million within the first two years.
West Erregulla-2 is estimated to contain prospective volumes of 1.24 trillion cubic feet of gas.
The prospect is thought to have similar attributes to the nearby Waitsia discovery, which has been a profitable producer.
Warrego was co-founded in 2007 by managing director Dennis Donald, a former Shell engineer, and director Duncan MacNiven, a retired corporate lawyer.
Warrego initially took control of EP469 in 2010.
The company secured permission to carry out a seismic campaign at the end of 2014. It revealed "significant prospectivity".
Petrel bosses intend to raise funds around the same time as the listing to cover the merged business's operations.
Petrel and partner Prospex plan to drill the Tesorillo-1 well near Cadiz, Spain, later in 2019.
Mark Routh, chairman of Independent Oil and Gas, and Owain Franks, former senior advisor to the board of Dana Petroleum, will be appointed as directors of Petrel on completion of the transaction, as will Mr Donald and Mr MacNiven.
Following completion and subject to shareholder approval, Petrel will change its name to Warrego Energy.
Mr Donald said he was "extremely excited" to bring Warrego's "deep knowledge" of innovative drilling, production techniques and technologies to a more diversified portfolio.
Mr Donald added: "This transaction creates liquidity for Warrego's shareholders and new opportunities for the enlarged company to raise funds in the UK and in Australia, both for working capital and to fulfil the next steps of Warrego's multi-year growth strategy.
"We look forward to enjoying the near-term prospect of the West Erregulla-2 well being drilled, coupled with the significant Perth Basin acreage position and international exposure our combined enterprises will gain."
Recommended for you
X

Union demands 'clarity' on jobs after failed SSE-Npower merger