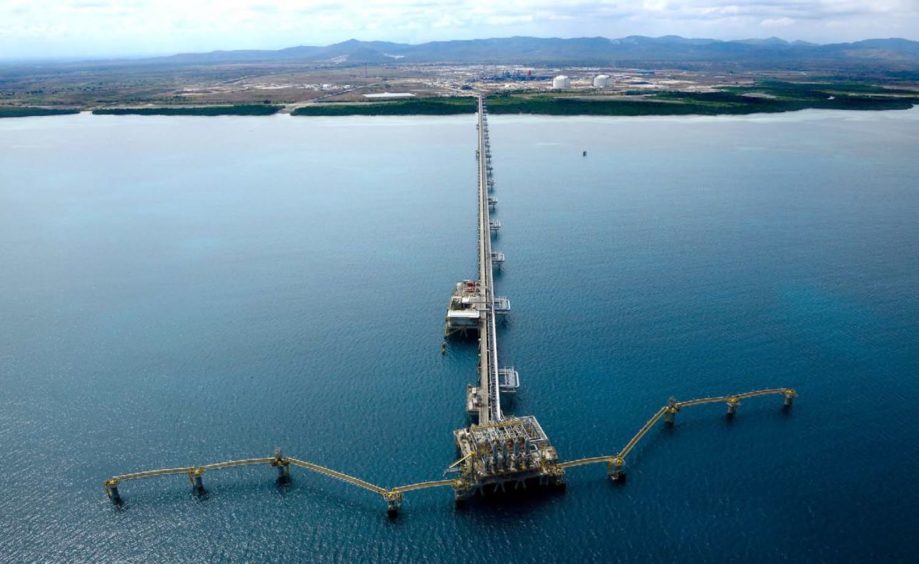 Oil Search's LNG project in Papua New Guinea continued strongly in the third quarter but progress on a new three-train liquefaction plan is moving more slowly than had been expected.
Capital expenditure has been cut as a result of the deferral of the front-end engineering and design (FEED) work on the LNG expansion plan. At the beginning of the year, the company said it expected to begin downstream FEED on the proposed three-train 8 million tonne per year plant following the finalisation of the P'nyang gas agreement.
The company had expected to spend $951 million to $1.06 billion this year, but now expects this to be $823-883mn. Operating cost expectations have crept up slightly, but development spending has been cut from $110-135mn to $25-30mn.
An LNG agreement was signed in April but was then thrown into doubt following the appointment of a new government. In September, the existing agreement was confirmed – with some slight modifications – but an agreement on the development has still not been achieved.
Talks restarted on the agreement in the late third quarter, Oil Search said. The statement went on to say both sides, the PRL 3 joint venture and the government, were "committed to its timely completion" but did not commit to a timeline. Once this is completed, the company said, FEED should be able to start. The pre-FEED has been completed.
The three new trains will be next to the existing two trains at PNG LNG. Work will also involve a new LNG tank, new condensate tanks and a jetty extension.
Oil Search is continuing to talk to buyers in North East Asia about supplies from the new project, in addition to LNG traders "who are becoming more active in seeking long-term project offtake". These conversations will intensify once it begins FEED work, Botten said.
Production from the existing PNG LNG plant averaged 8.3mn tpy over the quarter, 20% above the nameplate capacity. In July, the annualised rate was just under 9mn tpy. However, "in August and September, it was necessary to reduce project production rates for a short time when damage to one of the six mooring chains at the offshore liquids loading facility was detected", Oil Search's managing director Peter Botten said.
Oil Search is also making a major push in Alaska, where it expects to reach first oil in 2022 through an early production system. These three projects – Alaska, PNG LNG and the expansion – are expected to provide Oil Search with free cash flow of $2-3bn once onstream.
Recommended for you

ExxonMobil's P'nyang deal bullish for PNG's LNG export growth